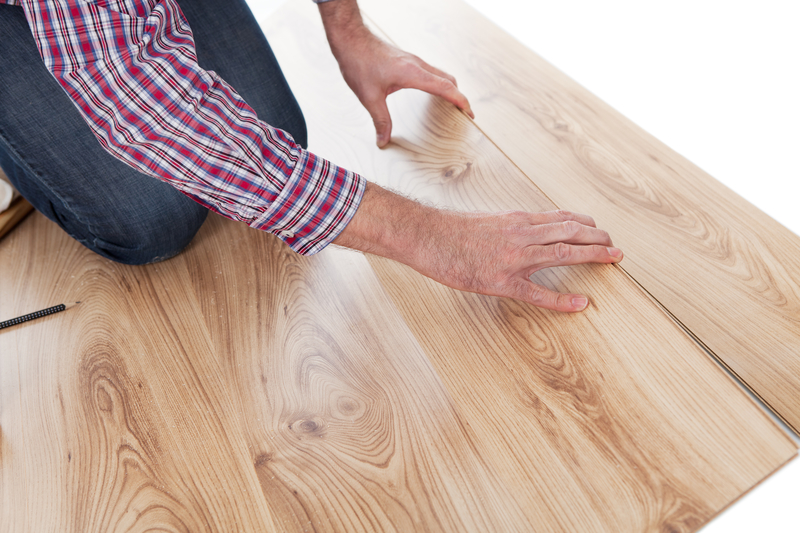 As the name suggests, glueless laminate flooring is made to be installed without the use of adhesives or nails. And, that is one of the main reasons why they are always very easy to install and replace. Instead of glues and nails, glueless laminate flooring has in-built grooves and edges that are designed to easily hold onto each other. This will enable you to create stable floors with a timeless appeal in the shortest span of time.
Glueless laminate flooring is a versatile flooring alternative that can be installed in all kinds of residential and commercial spaces. The flooring comes in numerous designs and dimensions that you can always select depending on your personal needs and expectations. With this type of flooring, you will be able to effortlessly achieve the same looks of solid wood, stones and other luxurious materials on your spaces at a fraction of the cost.
The cost-effectiveness of glueless laminate flooring is also among the key reasons it has continued to dominate most flooring projects in both residential and commercial establishments today. However, there is still so much about this type of flooring that makes it a force to reckon with in the flooring industry.
Properties of Glueless Laminate Flooring
Ease of installation
This is one of the obvious benefits of choosing glueless laminate flooring. While the flooring is offered in the form of planks, each piece has designated interlocking features that enables them to easily fit together. In case you are a DIY enthusiast, installing glueless laminate flooring is a procedure that you can easily perform without the help of a professional.
Even if happens that part of the floor is damaged and requires replacement, glueless laminate flooring is very easy to work with. Instead of doing away with the entire floor, you can simply remove the damaged parts and install new pieces right back in a very short time. With all these, you will be able to save quite a lot of money on the side.
Unique aesthetics
The distinctive beauty of glueless laminate flooring is another reason you should consider having them in your living and work spaces. The planks are offered in diverse styles, patterns, colors and textures to seamlessly complement different spaces. Glueless laminate flooring is engineered with exquisite designs that emulate various kinds of materials including, natural stones, tiles, solid wood among others.
While glueless laminate flooring is available in a wide range of designs, every piece is enhanced with smooth surfaces that you can even walk on barefoot for longer without feeling sores. Due to the outstanding water resistance of laminate, this type of flooring can also add a sense of warmth across your spaces, further improving comfort.
Better resilience
Although glueless laminate flooring is not as durable as solid hardwood, it offers better resistance to impacts of foot traffic, heavy furniture, scratches, sunlight and moisture. Each plank of the flooring is made with several layers of laminate that can effectively resist wear resulting from repetitive foot traffic and loads over time.
Besides the multiple layers of laminate, the planks also have protective wear layer on the surfaces. This helps with preventing the impact of scratches and fading that usually results from exposure to sunlight. The fact that laminate is water resistant also contributes the resilience of glueless laminate flooring.
Lower maintenance
Unlike most types of flooring that require special care, glueless laminate flooring can be easily cleaned and maintained with basic procedures. Sweeping and dusting are the main cleaning techniques for glueless laminate flooring. To strip off loose stains from the surfaces and, unleash the shine of the floors, you only need to wipe them with a damp cloth.
Whenever you install this flooring option, you will never have to go through the hassles of finding expensive detergents and waxes to maintain its appearance and form. In fact, glueless laminate flooring does not require polishing or waxing. Therefore, having them could also save you some money that could have been spent on hiring professional flooring maintenance services.
Get the Best Quotations for Glueless Laminate Flooring Singapore
The first step towards experiencing the benefits of glueless laminate flooring is obtaining a quote. To easily find the best quotations for glueless laminate flooring Singapore, simply get in touch with us.
HDB Registered Contractor
License Number: HB-09-5474D