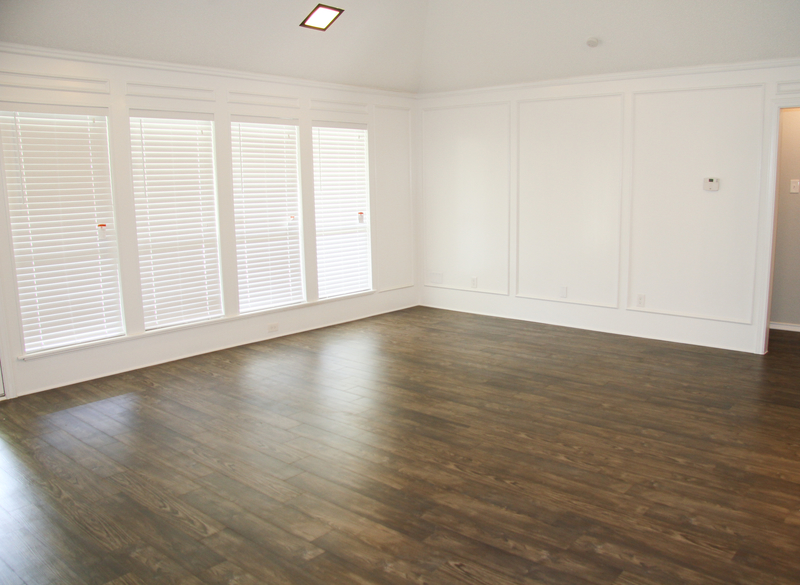 Teak is a highly durable wood grain with elegant looks, known to produce some of the most luxurious furniture and artworks. Although it's native to South East Asia, deforestation has significantly diminished the resources. A greater percentage of the teak used in the flooring industry today is harvested in Africa and parts of the Caribbean. Due to its relative scarcity and authentic beauty, teak products are considered a masterpiece.
If you are looking to experience the unique benefits of natural teak floors on your living and work spaces, teak parquet flooring is always the most suitable alternative. Besides it incredible resilience, teak parquet flooring also provides an exotic feel and look that easily inspires a distinctive sense of style in every space where it is installed. As a result of these, teak parquet flooring is recommended for all living and work spaces.
Compared to most conventional flooring options in the market, teal parquet flooring has a transitional appeal. This enables it to always remain charming regardless of the particular spaces where it is used. Whether you use it independently or pair it with other materials in the interior decor, teak parquet flooring will always stand part without overwhelming the other items therein.
Key Properties of Teak Parquet Flooring
Long lasting
The longevity of teak parquet flooring is one of the main reasons why you should consider it for your home or business establishment. Teak has natural strength and water resistance capabilities that keep the flooring in better shape and form for several years. Besides, it is also naturally resistant to pests, which ensures your floors will never be subjected to damage as a result of insect infestations.
The natural oils and protectants present in teak act like repellents, keeping away termites and other common wood pests. Besides, the surfaces of teak parquet flooring also have quality finishes that perfectly protects the floors from scratches and stains. This means that whether installed on high traffic areas or spaces with pets, teak parquet flooring will always maintain its density and appearance over time.
Teak parquet flooring is never affected by weather and temperature variations like other wood varieties. By installing teak parquet flooring, you will never be subjected to frequent floor repair and maintenance since the material can effectively withstand most of the elements of damage.
Rich hues and designs
Despite the extreme durability of teak, it can also be easily customized into different styles and designs. While teak generally comes in variations of yellowish brown and dark honey, teak parquet flooring is engineered with many more color options to choose from. The rich caramel and chocolate-like hues of teak parquet flooring provide an exotic feel that can easily elevate the appeal of just any living and work space.
Teak parquet flooring is also offered in a variety of designs that you can use to decorate different kinds of décor. Although teak usually has a grainy texture, the modern teak parquet flooring is enhanced with variations of wide and coarse straight lines. Based on your style, teak parquet flooring can be obtained in numerous patterns and details that emulate rustic, traditional, modern and contemporary themes.
The unique hues and designs of teak parquet flooring will offer you unlimited options for decorating every space or room in your home, office and commercial establishment.
Easy cleaning and maintenance
Unlike other wood products used in flooring, teak has its natural oils that preserve its appearance over time. Even without any treatments, teak parquet flooring is able to retain its exotic looks and fine texture for many years. Routine vacuuming, dusting and mopping are the main cleaning techniques for teak parquet floors. Since teak is resistant to water and stains, there is always very little to do in terms of cleaning and maintenance.
As time lapses, teak may lose bits of its natural oils. However, this can be easily solved by oiling or varnishing your teal parquet flooring after every two to three years.
Quick installation
While teak parquet flooring is offered in numerous designs and dimensions, installing them is always very simple. The flooring has clicking mechanisms that allow separate pieces to effortlessly fit without the use of glue or nails.
Get the Best Quotes for Teak Parquet Flooring Singapore
Simply get in touch with us to receive the best quotes for high quality teak parquet flooring Singapore.
HDB Registered Contractor
License Number: HB-09-5474D