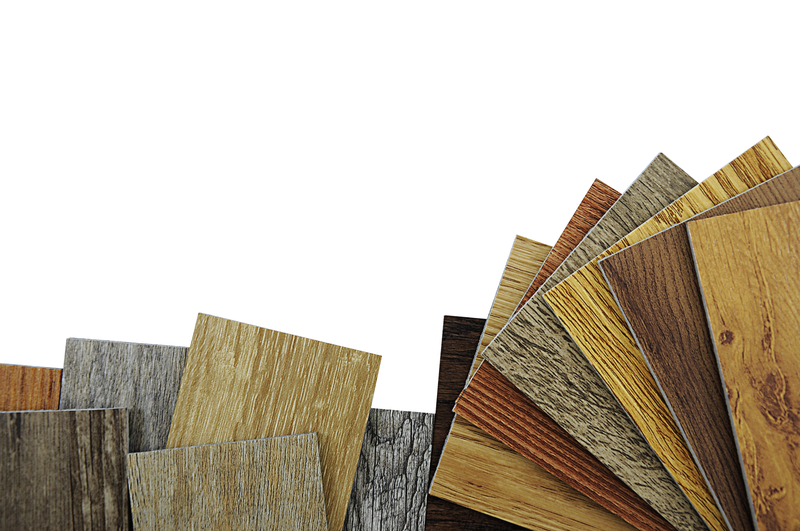 Vinyl hardwood flooring is the real deal for those seeking luxurious but, less costly flooring alternatives. Recommended for homes, offices and commercial spaces, vinyl hardwood flooring offers endless possibilities for creating fully functional and beautiful floors. With vinyl hardwood flooring, you will be able to effortlessly customize the floors in every section of your home or business to match your specific needs and budget.
Just like the name suggests, vinyl hardwood is crafted with a distinctive feel and look that resembles real hardwood. In fact, this flooring option is considered the smart replacement for expensive and high maintenance natural hardwood floors. However, you can still choose vinyl hardwood flooring in other unique styles, patterns and colours that complement the decor of your living and work areas.
From the manufacturing to the design and finishing of vinyl hardwood flooring, there is so much that you will love about vinyl hardwood flooring. However, it is important that you are enlightened on the key properties of vinyl hardwood flooring in to determine if it's the most suitable choice for your home, office or business space.
Main Qualities of Vinyl Hardwood Flooring
Durable and long lasting
While some may argue that vinyl is made of compounds that cannot withstand the test of time, vinyl hardwood flooring is quite different. The manufacturing of vinyl hardwood sheets and tiles entails the joining of multiple layers of vinyl to create a highly durable material that will sure last you many years if accorded proper installation and maintenance. Even in areas with heavy foot traffic, vinyl hardwood flooring hardly succumbs to wear and tear.
Another aspect that enables vinyl hardwood flooring is the fact that vinyl is resistant to moisture. The better water resistance property of vinyl enables the flooring to effectively withstand destructions resulting from mildew, mold and insects. Besides, the sheets and tiles also have a protective surface layer that prevents impacts like, scratches, thereby keeping your floors in proper condition for longer periods of time.
Versatile
The robustness of vinyl hardwood flooring is another major reason why many people are attracted to it today. Whether you are planning for renovations, remodelling or building a new house, vinyl hardwood flooring has something for every project. The flooring comes in a selection of sheets and tiles, which you can choose from based on how and where you intend to install them as well as your budget.
Vinyl hardwood is also available in diverse design and style options, expressed using distinctive patterns and colours. This ensures that you can always get vinyl hardwood flooring that perfectly complements the overall decor of your home or business space. In fact, there are even designs and styles of vinyl hardwood that replicate certain luxurious materials also used in interior decor.
You can install vinyl hardwood flooring in the bedroom, kitchen, living room, office, kids' rooms, bathrooms walkways among other spaces in your home or business. Regardless of the patterns, colours or styles of vinyl hardwood flooring, they always look stunning both in living and work spaces.
Easy to install and maintain
With vinyl hardwood flooring, you no longer have to go through any stressful installation procedures. The sheets and tiles are offered in a complete package with all the installation instructions that many homeowners can easily perform independently. However, engaging a vinyl hardwood flooring expert is always recommended during installation to ensure that the project is handled safely and to the best standards.
Unlike real hardwood floors that require special cleaning and maintenance procedures, taking care of vinyl hardwood flooring is very easy. Occasional sweeping and mopping will not only keep the floors tidy but, also preserve their shine over time. Stubborn stains on the flooring can be easily stripped and polished to refine the appearance and feel of the surfaces. While mopping, you should use the recommended products for cleaning vinyl.
Safe
Vinyl hardwood flooring is made from recycled compounds that are proven to cause no harm to the environment as well as humans. For added safety, vinyl hardwood flooring is also slip-resistant. This is a unique feature that helps with preventing accidents and ensuring stability.
Get a Free Quote for Vinyl Hardwood Flooring Singapore
To easiest way to getting the best quotes for vinyl hardwood flooring Singapore is through Flooring Singapore. Simply talk to us to request a no-obligation quote.
HDB Registered Contractor
License Number: HB-09-5474D