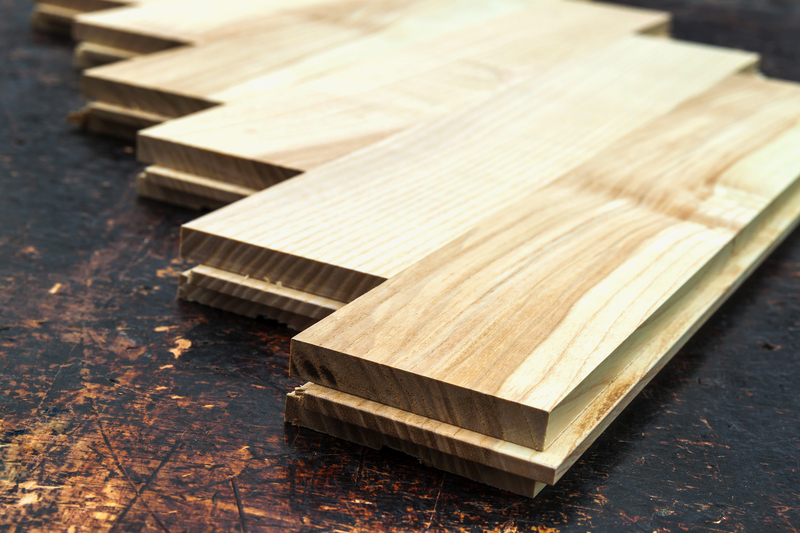 Wooden parquet flooring is one of the most popular types of flooring today. This is not only because of its stylish looks but, durability and versatility. Wooden parquet flooring is crafted with a selection of wood grains, beautifully arranged to create distinct patterns. The flooring pieces are available in planks, tiles and other forms that you can choose from to decorate your living and work spaces.
While wooden parquet flooring exhibits the authentic style and appearance of solid wood floors, it also offers greater flexibility on the kind of decor that you can achieve on your spaces. The flooring comes in a wide range of patterns, colours, textures and dimensions. As a result of this, you can always opt for wooden parquet flooring with specific patterns, hues and finishes that complement the theme and decor of your home, office or commercial establishment.
Compared to solid wood floors that cost so much money to acquire, install and maintain, wooden parquet flooring are more affordable in all these aspects. Owing to their resilience, vast design options, exquisite appeal and cost effectiveness, wooden parquet flooring is always a great choice for both homes and businesses.
Why You Should Consider Getting Wooden Parquet Flooring
Multiple design options
With wooden parquet flooring, you always have a wider selection of options on how to style up your spaces. This is because, the flooring is offered in diverse patterns, colours and finishes that you can select based on the decor of your spaces or the kind of feel that you intend to exhibit therein. You can opt for wooden parquet flooring with herringbone, square, strip, mosaic among other patterns.
When buying wooden parquet flooring, you can also choose based on wood grains. The planks and tiles of this type of flooring are available in grains of various woods including, mahogany, hardwood, maple, cherry, oak and others. The main finishes are oil and lacquer. This means you can easily get the best wooden parquet flooring in a style that truly matches the furniture and other decor accessories in your home.
Durable
Wooden parquet flooring is engineered from pieces of wood that are not only strong but, also have a longer lifespan than most conventional materials. The planks are strategically arranged at 90 degrees angle to keep them in form even under intense pressure from constant foot traffic and heavy furniture. The top surface of the flooring is enhanced with a wear layer to keep it safe from the effects of scratching, staining and fading over time.
Owing to the better alignment of wooden parquet flooring, it is always very stable and hardly shows signs of wear. Besides, the wood grains used on the flooring are accorded safe and effective treatments to keep away pests and other elements of destruction. This also helps with lengthening the lifespan of the flooring. In fact, wooden parquet flooring can even last fifty years.
Easy cleaning and maintenance
Despite the multiple design options and resilience of wooden parquet flooring, they require very little maintenance. With this type of parquet floor, you will never have to go through the hassles of buying costly floor cleaning products and equipment. Routine sweeping, dusting and mopping is always just enough to keep the floors clean and shiny. In case of spills, you simply need to wipe up the surfaces.
Since parquet flooring does not attract stains, there is no need for any vigorous cleaning techniques. In fact, wooden parquet flooring does not require waxing, sanding or polishing. This proves you will also spend very little on floor repairs and maintenance. Besides just making your life easier, installing wooden parquet flooring on your living and work spaces will also save you lots of money in the long term.
Quick installation
While almost all flooring products come with instructions for installation, most of them require a professional. However, wooden parquet flooring is designed with just the right features that you can easily fit without the help of an expert. The flooring has clicking systems for easy and quick installation.
Get the Best Quotes for Wooden Parquet Flooring Singapore
At Flooring Singapore, we partner with trusted flooring suppliers to deliver the best parquet flooring solutions for residential and commercial establishments. Simply talk to us for the best wooden parquet flooring quotes Singapore.
HDB Registered Contractor
License Number: HB-09-5474D