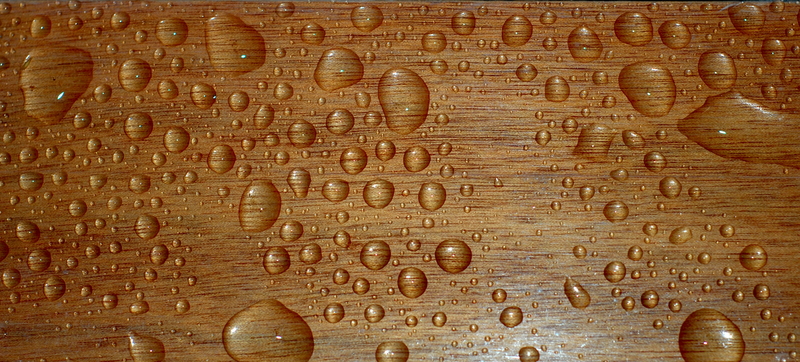 If you have wood floors in your home, office or business, applying varnish is one of the most essential treatments that should be performed. In the past, most people used oil based varnishes or polyurethanes to give their wood flooring extra protection and improved appearance. Since the introduction of water based floor varnish, oil based polyurethanes are not a preference of many even though they are still in use.
Benefits of Water Based Polyurethanes
Water based floor varnish is mainly preferred because of its eco-friendliness, safety and efficiency when it comes to enhancing the quality of wood floors. Below are some of the key benefits of water based floor varnish that have made it quite popular today.
Environmental friendly and safe floor finish
Perhaps, the greatest advantage of using water based floor varnish is because it does not contain VOCs (volatile organic compounds). These elements produce toxic fumes that can cause significant health effects on both humans and pets. Besides, the fumes can also interfere with the quality of air. Water based polyurethanes are made from plant ingredients that have no health and environmental risks.
Unlike oil based varnish, water based varnish is not flammable, which also makes the latter quite safe for use in both living and work spaces. Besides, water based varnish produces virtually no strong smell that could cause discomfort on spaces after application.
Quick drying time
Water based polyurethanes dry up much faster, making them very convenient. In fact, even if applied in multiple coats, it usually takes just a few hours to dry. Water based varnishes can properly cure within 24 hours, which means you can resume using the floors within the same day of application. However, applying water based varnish requires some bit of experience that could be challenging to DIY novices.
Long lasting floor protection
Water based varnishes have undergone a series of developments over the years to deliver greater resilience to abrasion and other effects of damage. The products are enhanced with highly efficient binders and additives, which enables them to provide lasting results on wood floors. Although there are various brands of water based floor varnish, it is easy to choose the best quality.
For better protection against damage, it is also advisable to frequently and properly clean the floors. Other protective measures also include placing pads under furniture and using throw rugs on floors that experience high foot traffic.
Clear finish
Compared to oil based varnish that can easily change the color of wood, water based polyurethanes are colorless. By applying water based varnish, there are no chances that your floors will change color. Instead, it unleashes a mild gloss and properly highlights the natural looks and grains of wood. Regardless of the number of layers or coats applied, water based finish will always maintain the natural appearance of wood. This makes it a great finish for maple floors, grey stained or whitewashed floors.
Applying Water Based Floor Varnish
Using water based varnish is an easier and quicker alternative to finishing your wooden floors. In fact, there are some quality products that can be applied on an hourly basis, enabling you to significantly cut the amount of time spent on the project. However, the varnish should only be applied after proper preparation of the surfaces. Foremost, you will need to thoroughly clean the floors to remove dirt, debris and stains.
After cleaning the surfaces, it is also recommended to perform sanding. The main benefit of sanding is that it helps in ridding the surfaces of minor defects like scratches and tough stains embedded into the wood. Generally, sanding will generate lots of dust and debris that should also be properly wiped from the surfaces before applying the water based varnish. This can be done by vacuuming the floors.
When applying water based floor varnish, you should be careful not to go against the grain of the wood. Besides, it is also important to always choose the right applicator that will not cause abrasion on the surfaces. In case you do not properly understand the right steps for applying water based floor varnish, it is recommended to always hire professional floor maintenance services.
Get the Best Quotes for Water Based Floor Varnish Singapore
When planning to revive your wood floors, simply talk to Flooring Singapore for the best water based floor varnish quotes Singapore.
HDB Registered Contractor
License Number: HB-09-5474D