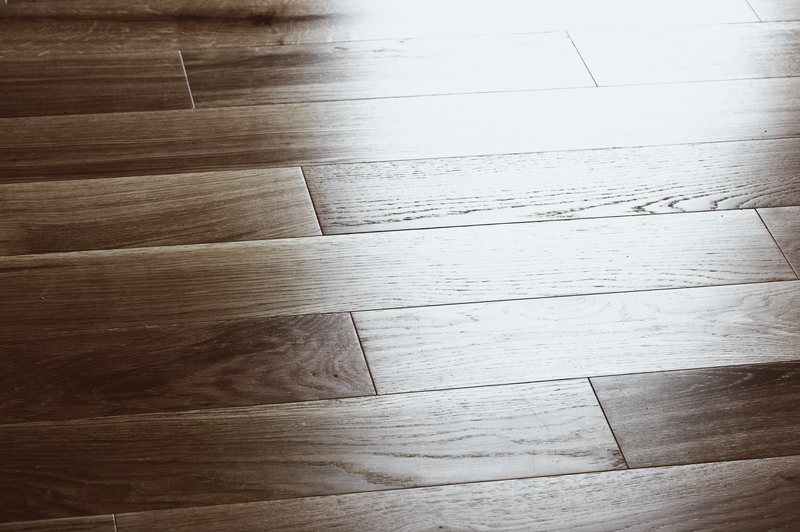 Generally, most people usually think that oak flooring is an expensive floor covering. However, that is only to those who do not know the unique merits of this type of wood flooring. While installing oak flooring in your home, office or business may be a costly investment, it is always worth every penny. In fact, oak flooring offers numerous long term benefits that will not only elevate the appeal of your spaces but, also enable you avoid huge spending on floor repair and maintenance.
Oak flooring has distinctive aesthetic qualities that will effectively set your spaces apart while also significantly increasing the overall value of the property.
Oak Flooring Qualities
Hardly wears out
One of the greatest benefits of oak flooring is that it is made from natural wood with greater resilience to perfectly withstand foot traffic and heavy weights impacted by furniture and appliances. Oak creates highly durable floors that can last for decades with very little maintenance. In fact, oak has been used in several construction projects for centuries mainly because of its unrivaled credibility and durability.
Oak flooring has greater structural stability that enables it to perfectly withstand shock. This means, your floors will never be subjected to splitting, breaking or loosening for a very long period of time. Oak has remarkable resistance to staining, moisture, coloring, insects and fungal attacks, which means less spending on floor maintenance and repairs. Unlike most types of woods, oak has graceful ageing, which means it only gets better with time.
Even a 200 year old oak can still be reclaimed to create a highly resilient and beautiful floor covering.
Little to no maintenance
With oak flooring, you will never have to go through any strenuous and complex floor cleaning and maintenance procedures. This is because most varieties of oak flooring are accorded proper stain and damage resistant treatments that also gives them outstanding looks. Occasional brushing and vacuuming is just enough to keep the floors clean and in proper condition throughout.
Scratches and abrasions can be easily fixed by polishing and sanding. In the event of damage, you can simply replace the affected boards without having to re-do the whole floor covering. This will go a long way in saving you from expensive floor maintenance costs.
Timeless appeal
Oak flooring is the most ideal choice for those who do not want to bother with frequently changing their floor coverings. Oak has a transitional look and appearance that complements just any décor and theme in both residential and work spaces. Without any additional accessories, oak flooring can easily define the character of every room. Due to its attractive grains, oak is usually one of the best replacements for patterned carpets and linoleum.
Installing oak flooring can easily improve the value of your property. If you are thinking of selling the property in future, fitting oak floors can be a great way to attract higher prices in the market. In fact, most real estate agents say homes with oak flooring usually sell faster and at much higher prices that those with other floor coverings. Over the years, oak has been reserved as a mark of opulence and prestige that stands out in every space regardless of how it is used.
Diverse styles and colors
While oak flooring is always amazing just the way it is, the latest models are offered in unique styles and colors that you can still select based on the specific feel and look that you need for your spaces. There are several varieties of oak with distinctive patterns and shades for highlighting different spaces. Although oak is wooden, you can still get styles that mimic stones, ceramics and other materials to bring out the perfect touch of elegance and luxury. Besides the natural colors, oak flooring is also available in lime white, dark shades as well as contemporary and rustic finishes.
Enhanced comfort
Oak flooring has a sturdy and dense construction that also helps with providing better acoustics to the spaces where they are used. Even in cold weather, oak floors usually maintain a warm feel that you can always comfortably walk or lie on with your back.
Get the Best Oak Flooring Quotes Singapore
To experience the timeless feel and looks of oak flooring in your home, office or business, the first step is to obtain a quote. Talk to us now to get the best oak flooring quotes Singapore.
HDB Registered Contractor
License Number: HB-09-5474D