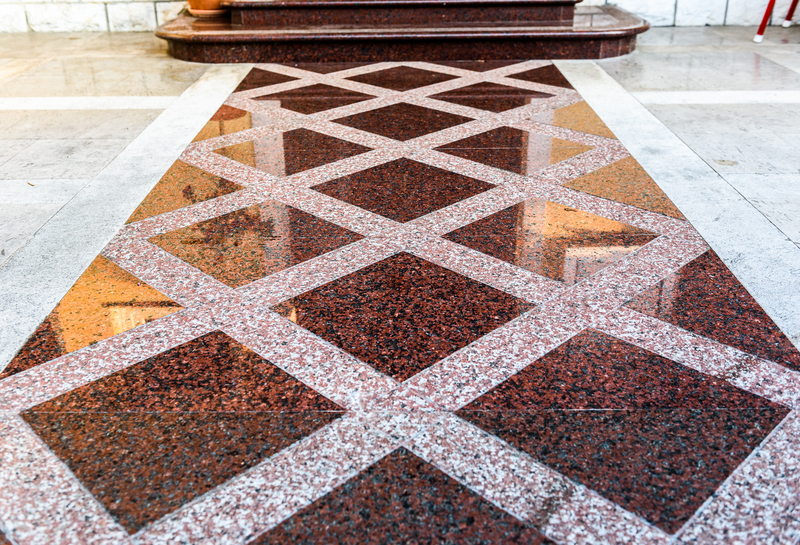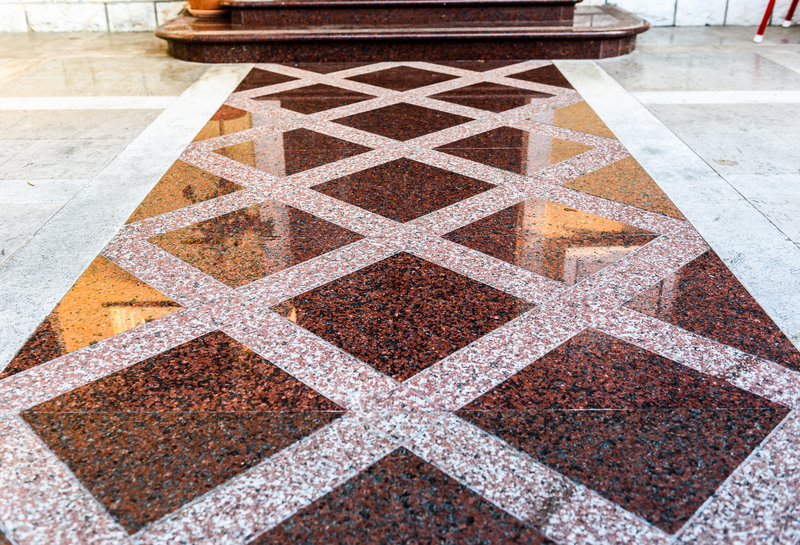 Marble flooring has been around for very many years but, is still one of the most coveted flooring solutions for both homes and commercial spaces. Marble flooring has been described by many as a unique flooring alternative with a timeless and royal appeal that infuses charm in just any space. Even with the advent of technology that has seen the introduction of various flooring types, marble flooring has retained its remarkable elegance over the years.
Marble flooring is created from stones, which not only makes it highly resilient but, also provides an authentic feel hardly experienced on most conventional types of flooring. Besides, marble flooring also comes in numerous styles and colors that you can always select depending on the décor of your interior spaces. These are some of the key qualities that give marble flooring an unrivaled timeless appeal.
Marble flooring works great in a wide range of interior spaces at home, in the office as well as commercial settings. Whether installed on floors in the living rooms, bedrooms, hallways, dining areas, kitchens or kids' rooms, marble flooring has an iconic look and feel that always stands apart.
More About Marble Flooring
Highly resilient
The longevity of marble flooring is one of the main reasons you will really love it in your home, office or business space. As hinted above, marble flooring is carved from stones, which gives them better density and strength to effectively resist damage from constant foot traffic. Just like natural stones, marble flooring can also handle heavy loads from furniture and equipment without showing any signs of wear and tear.
Another aspect of resilience in marble flooring is their scratch resistant surfaces. The flooring can effectively withstand defects from scratches, which also helps it to maintain its elegant and soft appeal over time. If installed correctly and accorded proper care, marble flooring can last for ages without putting you through the stress of recurring repair and maintenance procedures. This could in turn save you some money on the side too.
Magnificent aesthetics
Marble flooring is known to infuse a strong sense of luxury and elegance in every space where it is installed. If you are looking to give your interiors a spark of royalty, marble flooring is one of the best options to go for. Despite its timeless appeal, marble flooring also comes in diverse styles and shades to choose from. These are enhanced using unique patterns that mimic different themes and settings.
Marble flooring is generally associated with prosperity and royalty, which can easily elevate the look and feel of every space. Owing to the varying styles and shades of marble flooring, there is no doubt you can always get the perfect match for every theme in your interior spaces. You can either use similar styles and shades of marble flooring or mix different pieces to create unique designs that complement your tastes and lifestyle.
As a result of the extreme durability and magnificent aesthetics of marble flooring, having them in your home, office or business premises could also significantly increase the overall value of the property. Regardless of the particular styles or shades of marble flooring that you choose, it is important to also remember that marble has graceful ageing. With proper care and maintenance, marble can last a very long time without showing signs of wear.
Flexible sizes
Unlike certain flooring options that come in fixed dimensions, marble flooring offers you lots of options on how to decorate and dress up your spaces. The flooring is carved into small marbles resembling tiles but, with varying measurements and orientations for different spaces. This ensures that even if you are looking to install marble flooring on spaces with irregular orientations, you are always able to get the right fit.
Since marble flooring is made from stone, it is quite heavy and, could prove challenging during installation. To make sure that the installation is done to standard, it is always advisable to hire professional marble flooring installation services.
Get the Best Quotes for Marble Flooring Singapore
Now that you know all the unique qualities of marble flooring, simply get in touch with us for a free quotation. We offer the best quotes for marble flooring Singapore quotes.
HDB Registered Contractor
License Number: HB-09-5474D