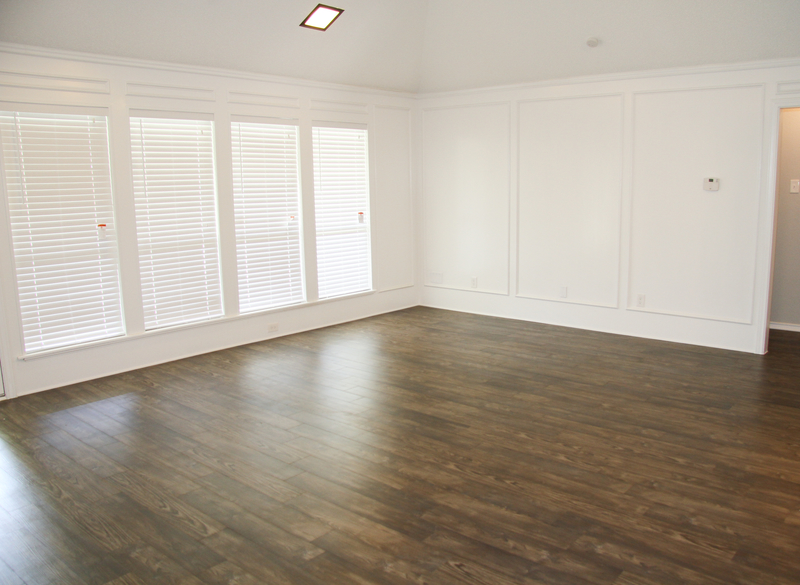 Vinyl plank flooring is among the most sought after flooring options for both residential and commercial spaces today. Vinyl plank has a luxurious edge that replicates the natural beauty of stones and hardwood. In fact, vinyl plank is considered a revolutionary flooring alternative that offers all the merits of traditional vinyl.
With vinyl plank , you are able to bring out a classic hardwood feel right into your living and work space without spending more. While it is made of PVC, vinyl plank looks as real as hardwood such that people will hardly notice the difference. Besides, it also has a robust appeal that seamlessly creates a stunning look in every space.
Unlike other vinyl flooring options that are limited to specific areas, vinyl plank can be installed in just any living and work space. The impeccable water resistance, durability, versatility and affordability of vinyl plank make it an ideal flooring alternative for beautiful and functional residential and commercial spaces.
Before choosing to install vinyl plank flooring in your home or business, it is of great importance that you are enlightened on its key properties.
Vinyl Plank Flooring Unique Properties
Resilience
Vinyl plank is made from PVC materials, which are properly refined for longevity. With just a little maintenance, vinyl plank can keep its beautiful appearance and strength for quite a very long time. While some designs resemble natural wood, the materials are resistant to moisture, mildew and insects that usually cause quick damage and wear to flooring. Even in high foot traffic areas, vinyl plank will remain looking great.
Easy installation
With vinyl plank , you will never have to spend huge sums of money on flooring installation. One of the things that make vinyl plank installation easy is because they do not require any strenuous preparations. Once you have cleaned and levelled the surfaces, you will simply need to carefully place the planks and staple them directly onto the floors. In fact, you can even do the installation by yourself if you know the procedures.
Vinyl plank comes with simple click-on installation to help you in setting it up without any struggle. Floating vinyl plank can even be installed directly onto existing floors without a lot of work. With the right preparations, floating vinyl plank can be easily installed over existing ceramics, concrete as well as laminate floors.
Greater comfort
Vinyl plank also has a unique sense of comfort that creates a luxurious accent in every space where they are used. It has a warmer impression that works great in just any setting. Besides, the flooring surface is refined to a smooth touch that you can walk on barefoot without feeling any pinch. This also ensures better stability.
Unique beauty
Vinyl plank is not only aimed at ensuring comfort but, also adding a spark of beauty in both work and living spaces. That is why vinyl plank is available in numerous designs, styles, colours and patterns to choose from. Whether you need a vinyl flooring alternative that resembles natural stone or wood, vinyl plank offers the best.
Vinyl plank is available in exquisite designs, varying hues and textures from where you can easily get the right match for every space in your home or office. In fact, you can even choose designs that emulate specific accents in your decor.
Robust applications
Considering the outstanding durability, moisture resistance and myriad designs and styles options of vinyl plank , they serve quite a number of applications in flooring. From the available options, you can always choose suitable vinyl plank for living rooms, bedrooms, kitchens, bathrooms, offices, expansive commercial spaces and even walk ways.
High quality vinyl plank can always work in just any space including, outdoor and indoor spaces. Since the flooring also comes in diverse dimensions, there is no doubt you will easily get the perfect fit for every space in your home and business.
Get a Free Quote for Vinyl Plank Flooring Singapore
Due to the huge number of flooring products and service providers in Singapore, getting the best can always be a challenge. Instead of all the trouble, simply contact Flooring Singapore for a no-obligation vinyl plank quotation.
HDB Registered Contractor
License Number: HB-09-5474D