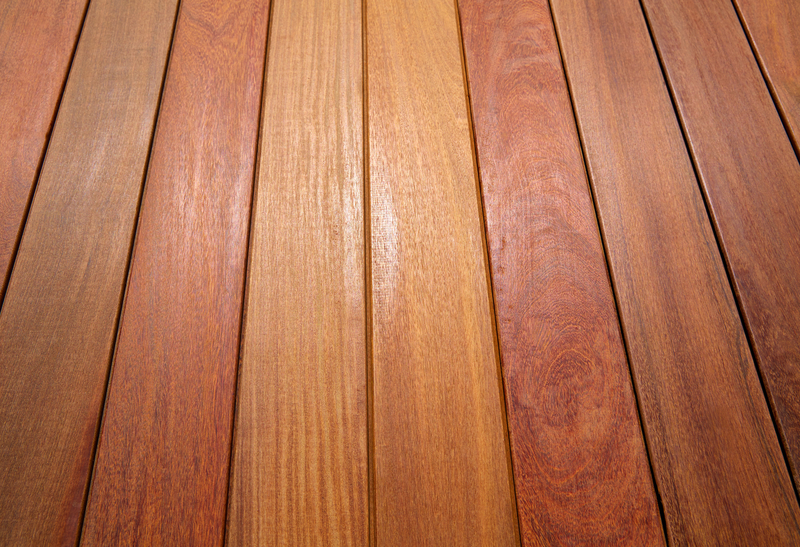 Teak is one of the most coveted types of hardwoods for both residential and commercial flooring projects. Besides its outstanding durability and longevity, teak flooring has a distinctive natural beauty that unleashes a spark of charm in every space. In fact, teak has a timeless appearance that blends in well with just any decor. If you are looking for a flooring alternative with natural aesthetic and functional benefits then, teak flooring is a great pick.
Teak flooring is crafted from teakwood, which is regarded as a rare exotic wood mainly found in Brazil, Thailand and parts of Africa. Today, it is rated the finest hardwood, used in making high end furniture and constructions. In fact, teakwood is said to be three times tougher than red oak and most woods.
Teak Flooring's Unique Properties
Natural beauty
While there are several types of hardwoods used in flooring, teak has an iconic sense of elegance that is easily distinguishable from the rest. It is available in rich gold, reddish brown and lighter tones that look stunning in just any space. Unlike most hardwoods, teakwood assumes a darker color as it ages, which impacts a deep brownish palette. These rich colors are embedded into the wood such that even if it ages, the floors still maintain a uniform appearance.
Besides the natural colors, you can also get teak flooring in shades of mahogany and other luxurious woods, stones and ceramics to give your floors a custom design. Coupled with the finer grains of teakwood, the elegance of your floors will not easily fade away. For those who might not like the dark shades that teakwood assumes as it ages, you can still apply water-based and urethane finishes or acquire teak flooring with pre-made finishes.
Long lasting
The longevity of teak flooring is another reason you will fall in love with it. Brazilian teak is one of the hardest hardwoods in the world, which only proves its ability to resist quick damage and wear even in high traffic areas. Teakwood has very tight and dense grain that enables the flooring effectively resist attacks by insects, mildew, fungi and UV rays. Even if used as decking in outdoor environments, teak flooring hardly bends to damage.
Although teak flooring undergoes a few safe treatments during its manufacturing, the natural protectants and oils in teakwood are retained. This ensures your floors have the ability to perfectly withstand penetration of moisture over time. Besides, the oils also help with stain resistance, thereby preserving the beautiful appearance of the floors while also giving you an easier time in cleaning and maintenance.
Due to the outstanding proportional strength of wood, it always performs great in both high traffic as well as water prone areas where most hardwoods can never thrive. Teak flooring is recommended for living rooms, hallways, offices, dining areas, kitchens, bathrooms, decks, family rooms among other spaces. Teak flooring stands up well to most of the common elements of wear and tear in both indoor and outdoor environments.
Unique styles
To complement the wide range of colors for teak flooring today, they are also offered in diverse styles. The flooring are further enhanced with distinctive patterns that you can select based on the particular décor that you wish to create in your home, office or commercial space. These patterns are carefully etched on the surfaces to imitate different hardwoods, ceramic tiles and stones. However, they do not in any way interfere with the natural compositions of teakwood.
Low maintenance
Despite its natural beauty and strength, teak flooring is quite easy to take care of. Teakwood does not require any complex industrial cleaning solutions. Instead, routine sweeping, dry mopping and vacuuming is just enough to keep the floors in pristine condition. The fact that teakwood is naturally water and stain repellant ensures that you always have very little to deal with when it comes to maintenance. Spills and stains can be easily wiped off using a soft wet cloth since they do not penetrate the surface.
Get the Best Quotes for Teak Flooring Singapore
At Flooring Singapore, we guarantee high quality teak flooring with tailor made quotations for both residential and commercial projects. Simply get in touch with us to acquire the best teak flooring quotes Singapore.
HDB Registered Contractor
License Number: HB-09-5474D