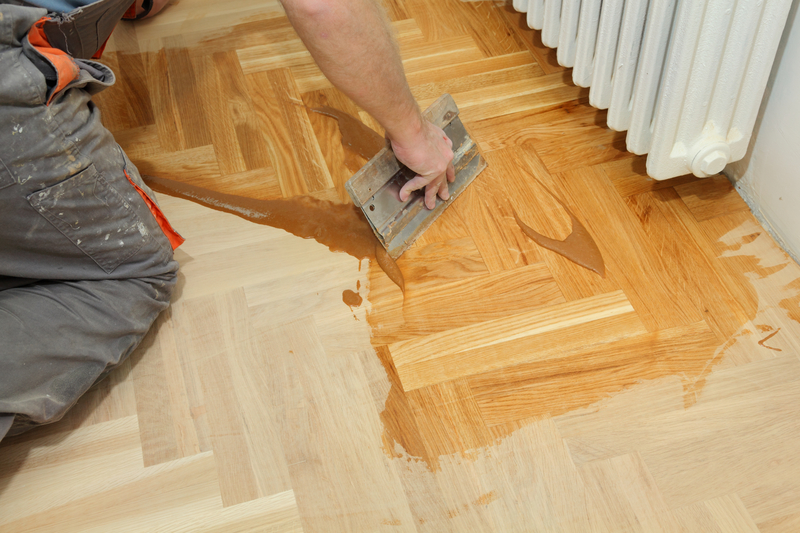 Parquet flooring has an attractive and luxurious feel that stands apart in every space. The flooring is made from blocks and layers of wood combined to create unique patterns. Besides, it is also accorded a detailed construction that enables the floors where it is installed to last longer than most conventional flooring alternatives. Parquet floors are common in homes, offices and business spaces as well.
Generally, parquet flooring can keep your spaces stylish and luxurious for many years to come. However, it should be noted that just like other flooring options, parquet floors also succumb to ageing and other impacts of damage after some time. While it is hard to avoid the effects of ageing, proper floor maintenance is one of the best ways to improve their appearance and extend their lifespan.
Benefits of Parquet Floor Varnish
Besides sanding, parquet floors also require proper varnishing to effectively preserve their aesthetic and functional qualities. In fact, there are greater benefits that can be experienced from parquet floor varnish. The application of varnish over the surfaces of the flooring helps with giving them better protection against several effects of damage including, frequent foot traffic, heavy loads, scratches, staining and others.
By correctly applying varnish on your parquet floors, you will also be able to fix cosmetic damages that they may have incurred over the period of use. With varnish, you can even opt to give the floors a whole new look. Parquet floor varnish can be obtained in multiple colors that you can easily choose from whenever you want to alter the appearance of your floors. This also makes it quite versatile, offering diverse design options for your parquet floors.
Apart from just ironing out minor defects on the surfaces and offering protection, parquet floor varnish can also effortlessly enhance the shine of the surfaces. Without changing the color and looks of the floors, proper application of varnish can also unleash a glossy effect, thus giving your floors an improved appearance. Varnish provides an added layer on parquet, which will also enable the floors to withstand future damage, making sure they remain in proper condition over time.
Guidelines for Applying Parquet Floor Varnish
Judging by the benefits outlined above, there is no doubt applying varnish on parquet floors can go a long way in preserving their overall quality.  However, this can only be achieved if the procedure is conducted correctly and, using the right products. The following are key pointers for the proper parquet floor varnish application that you should always keep in mind when performing maintenance.
The application of varnish on parquet flooring is not just about spreading the varnish onto the surfaces or re-painting the floors. The procedure is mainly aimed at restoring the integrity of the floors, which could entail a series of activities. The first step should be thorough cleaning of the flooring with recommended hardwood cleaners. Nevertheless, a solution of vinegar and water mixed in the ratio of one to ten parts respectively can always do the trick.
After cleaning, it is advisable to carefully inspect the floors for any defects so they are fixed during the restoration process. Minor defects like small holes on parquet can be filled with wood putty. The next process should be sanding the surfaces using an orbital sander. Since parquet is made from wood, sanding will generate dust that should be properly vacuumed and wiped with a tuck cloth.
Besides vacuuming, the surfaces should also be properly wiped to remove any traces of debris and dust. With that, you can now get into applying the varnish. Spread the varnish evenly across the floor starting with the furthest corners towards the doorway. Use a hand-held roller to spread the varnish both in the same direction as the grains of the flooring. Try to only work in small sections at a time so the varnish does not dry before you complete.
The first coat of varnish should be given a drying period of about three hours. The floors should then, be sanded again, vacuumed and wiped before applying a second coat of varnish. Based on the condition of your parquet floors, two coats of varnish should be enough to bring back the lost shine and deliver the required protection.
Get the Best Quotes for Parquet Floor Varnish Singapore
Simply contact Flooring Singapore to get the best parquet floor varnish quotes Singapore.
HDB Registered Contractor
License Number: HB-09-5474D