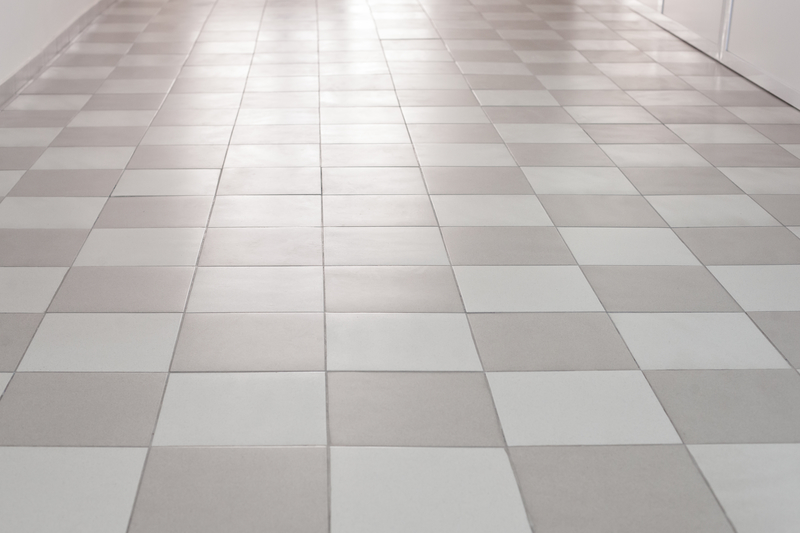 Flooring tiles are an incredible architectural resource that has graced many residential and commercial spaces across the world for decades. Their versatility is one of the main reasons why they have remained dominant in most flooring projects to date. Unlike several flooring alternatives in the market, tiles are quite versatile, offering unlimited aesthetic and practical benefits in both living and work spaces.
One of the advantages of flooring tiles is longevity. While the strength of tiles usually varies from one type to another, they are generally hard and resilient. With proper installation and cleaning, flooring tiles can last for many years. Another reason to love flooring tiles is the variety of their design options. You can opt for tiles with designs that emulate the looks of woods, stones as well as other luxurious materials.
Flooring tiles are also quite safe and healthy, helping with the preservation of indoor air quality. Besides, tiles do not attract allergens, which make them a great flooring option for maintaining proper hygiene in all kinds of living and work spaces. Flooring tiles are known to effectively withstand water and stains. Despite all these benefits, they require very little maintenance that only entails routine dusting and wiping with damp cloth.
At Flooring Singapore, we partner with leading flooring companies to make sure that every homeowner and business in Singapore is able to get the best quality flooring tiles at their convenience. We provide a wider selection of flooring tiles for every style, space and budget. The tiles are available in unique styles, colors and dimensions.
Main Types of Flooring Tiles
Carpet tiles are always a great option for residential and commercial spaces, offering a fair share of beauty and functionality. Carpet tiles are available in multiple styles, shades and sizes to enable you get just the right match for your space, budget and lifestyle.
While there are various flooring tile options that can be installed on office spaces, office carpet tiles are the best fit. Specifically engineered for office settings, these tiles have a unique appeal that brings out the desired atmosphere in a work environment.
If you are looking for a distinctive way to impacting a classic sense of style in your living spaces, home carpet tiles is the best. The tiles are crafted with elegant patterns, varying color combinations and fine textures that create a welcoming and luxurious touch to every home.
Ceramic tiles are among the new age flooring options recommended for both residential and commercial settings. Besides their better resilience and earthly tones, ceramic tiles are also very cost effective in terms of acquisition, installation and maintenance.
Also known as fully body porcelain tiles, homogeneous tiles are loved by many because of their durability. The tiles have a high density and low water absorption properties that enables them to deliver outstanding performance in areas with high foot traffic.
Bathroom tiles are not only ideal in creating a cosy and safe environment for your relaxation needs but, also promoting hygiene therein. Installing bathroom tiles will impact smooth and stain free floors that are also very easy to clean and maintain.
Kitchen floor tiles are the perfect flooring solution for the cooking areas in your home. Installing kitchen floor tiles will not only enhance the décor of the kitchen but, also create a more conducive environment that is free of germs and other health risks.
Creating the most appealing setting in a toilet can be overwhelming. But, with toilet floor tiles, you can now easily give the ones in your home or business space the perfect transformation for greater safety, hygiene and style.
Marble flooring is crafted from a selection of metamorphic rocks with distinctive aesthetic qualities that inspire a luxurious feel on every space. They are also quite durable, offering a lasting touch of elegance and comfort in both living and work spaces.
Granite is a renowned architectural material whose applications go beyond just flooring. With granite flooring, you are always guaranteed long lasting and luxurious floors with a rich twist of natural stones. Granite flooring is available in sophisticated styles for every space.
Terrazzo flooring is made from pieces of marble, glass, granite and other luxurious materials that create a spectacular appeal on just any space where it is installed. Besides its intriguing aesthetic aspects, terrazzo flooring is also quite durable and low cost.
Get the Best Quotes for Flooring Tiles Singapore
While there are several types of flooring tiles to choose from in the market, the ones listed above are among the best alternatives that you should first consider. These flooring tiles are proven safe and efficient for creating new floors as well as remodeling existing ones in both homes, offices and commercial buildings. When planning to install flooring tiles in your residence or business space, the first step is to always acquire quotes.
One of the advantages of obtaining quotations for flooring tiles is to help you know exactly what to expect in terms of costs. Regardless of the particular type of flooring tiles that you need, quantity, installation requirements and your budget, we can always prepare and submit the best quotes that meet your personal expectations. Before preparing the quotations, our experts will carefully examine your needs and, even visit you to inspect the spaces.
For informed decision making, we always provide our clients with up to three quotations for every project. From these, you will be able to easily choose the most suitable quote that truly meets your needs. Even if you may not have the best idea on how to select suitable quotations for flooring tiles, we can still offer assistance so you are able to get the best value for every dollar spent.
At Flooring Singapore, we partner with established flooring tiles suppliers to provide unique selections of quality and affordable flooring with the best quotations. Simply contact us for the best flooring tiles quotes Singapore.
HDB Registered Contractor
License Number: HB-09-5474D