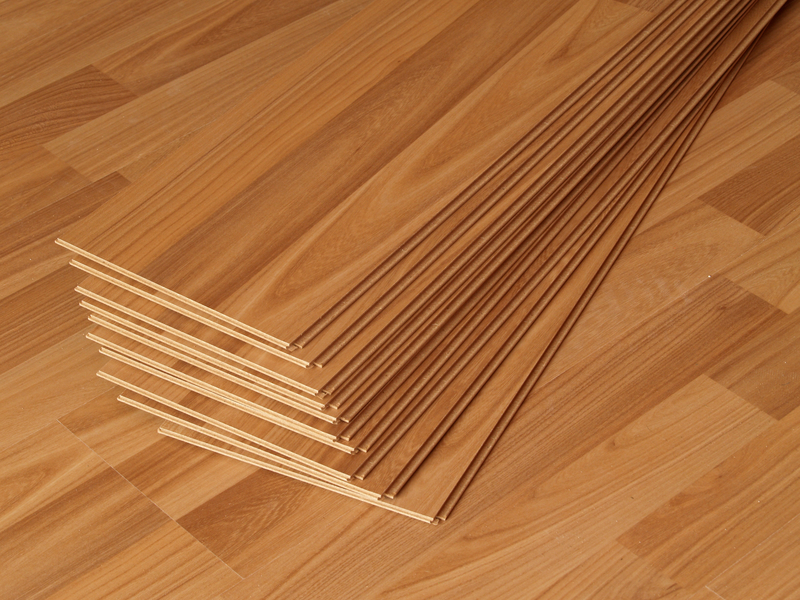 Timber is among the most popular flooring alternatives that have continued to grace several homes, offices and commercial spaces over the years. Timber flooring is recommended for both new constructions as well as floor remodeling projects. Apart from just the diverse design options that timber flooring offers, it is also quite durable, enabling you to enjoy many years of unrivalled luxury, comfort and style.
Timber flooring is primarily made of different types of recycled woods that you can always choose from when buying them. The most common woods used include maple, teak, walnut, merbau, oak and chengal. Since timber flooring is comprised of recycled woods, installing them in your home, office or business space will always guarantee an incredibly cool and safe indoor environment.
Main Qualities of Timber Flooring
Superior strength
The durability of timber is one of the key reasons it contributes long lasting floors with a lifetime value. While the materials used in making timber flooring are recycled, they are all natural woods that hardly bend to foot traffic and heavy equipment and appliances in living and work spaces. Even in high traffic spaces with frequent activity, timber hardly shows marks or dents, which enables the floors to maintain a uniform appeal over time.
If installed properly, timber flooring can last for very many years without putting you through any extensive maintenance procedures. Although there are some types of wood that are affected by insects, fungi and mildew, timber flooring is accorded the best treatments to effectively damage over time. In fact, the surfaces are given extra protection with unique finishes to withstand scratches, indentions, moisture, stains and insects.
Better acoustics
Timber flooring is engineered to a dense and dimensionally stable profile that will also significantly improve the comfort in your spaces. The recycled woods used are tightly packed and joined together to ensure that there are no vibrations produced even under intense pressure from frequent footsteps and loud sounds. Timber is naturally warm and can effectively absorb noise, thereby keeping your spaces more relaxing and comfortable. Besides, installing timber flooring in indoor spaces can also help with improving air quality.
Diverse styles, colors and finishes
Generally, timber has a natural sense of beauty that looks stunning in just any décor. To meet the varying needs of interior designers and home owners, timber flooring is now offered in numerous styles, colors and finishes. The main aim is to create quality flooring alternatives with a timeless feel and look. The styles are achieved by blending different wood species and intricate patterns from where you can even timber flooring that mimics stones and ceramics.
Timber flooring is also available in varying lighter, neutral and darker colors that complement diverse themes and settings. For a unique appearance, timber flooring is also enhanced with different finishes. This means you can always get the perfect timber flooring that matches your style as well as the furniture and furnishings that adorn your home, office or business space.
Whether you opt for similar styles, colors and finishes or distinct pieces, you will still be able to achieve an outstanding look and feel. Due to the unique styles, colors and finishes of timber flooring, it seamlessly adds character and life to every space where it is installed. In fact, timber has graceful ageing that will enable your floors to maintain a uniform appearance throughout.
Easy cleaning and maintenance
While most people fear that timber is sensitive to moisture and humidity, these are issues that are effectively solved by varnish. Besides giving the timber a unique appearance and feel, the finishes applied also help protect the surfaces from damage impacted by scratching, stains, moisture and humidity. Timber flooring does not have grouts, embossing or fibers that usually attract dirt and germs. Cleaning is mainly through routine sweeping and dry mopping.
Easy installation
Unlike most flooring options, installing timber flooring does not require a lot of experience. The boards have tongue and groove designs that every DIY enthusiast can easily put together without the help of a professional.
Request Free Quotes for Timber Flooring Singapore
Flooring Singapore is the partner of choice that you should engage for quality timber flooring Singapore. Talk to us to get the best and no-obligation timber flooring quotes Singapore.
HDB Registered Contractor
License Number: HB-09-5474D