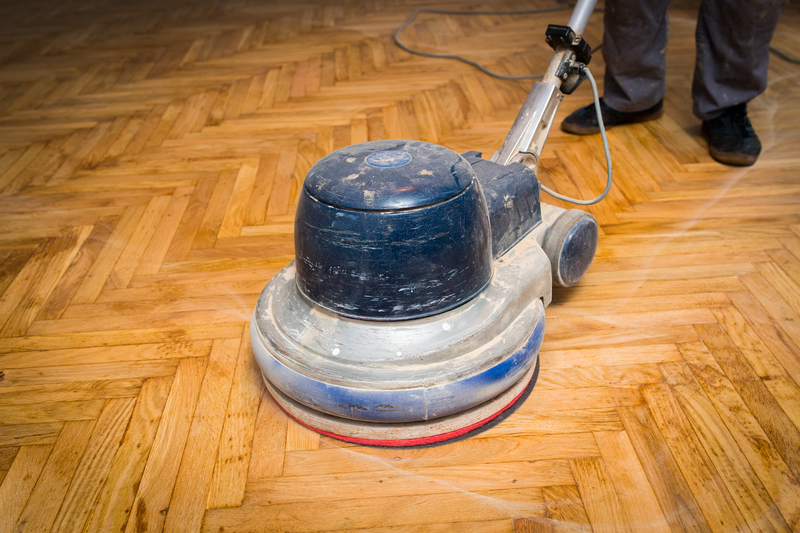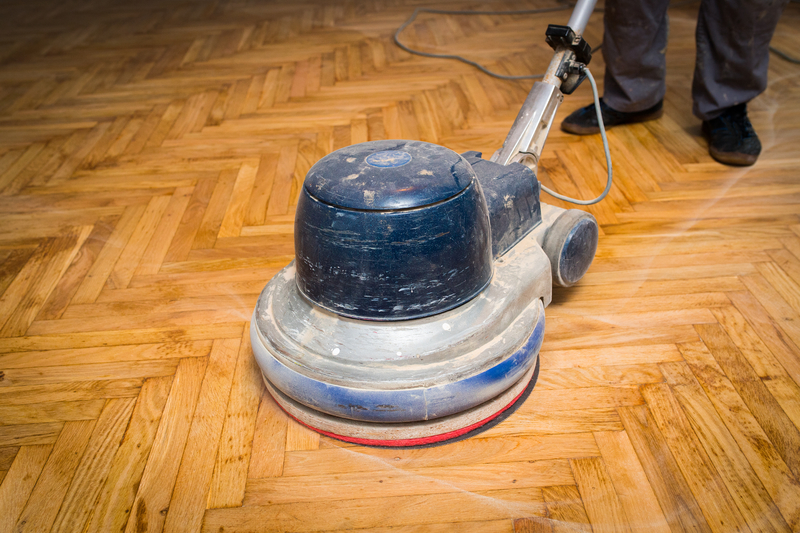 The floors in your home, office or business space are among the key areas that people will first see whenever they come around. Besides just giving your living and work spaces a sense of comfort and beauty, the floors are also an integral part of the entire building. This means that if the floors are neglected, it is not only the aesthetics of your spaces that will look bad but, the integrity of the building will also be at risk.
Parquet flooring is one of the most resilient and low maintenance types of floors with a classic timeless appeal. However, even the most durable and luxurious solid wood floors succumb to damage after some time. And, the best way to making sure that your parquet flooring retains its exquisite feel, unique appearance and strength over time is fixing any noticeable signs of damage as soon as they occur.
While parquet flooring has the ability to withstand wear and tear for a longer period of time, there are some forms of damage that could easily shorten the lifespan of the floors if not properly fixed on time. Some of these problems may seem easier and simple to fix but, there is so much about parquet floor repair that you may not know. Instead of taking the risks all by yourself, you need to engage an expert for comprehensive parquet repair services.
All-inclusive Parquet Repair Services
Unlike parquet flooring installation, conducting repairs on parquet floors require skills and special tools for success. At Flooring Singapore, we are a team of professionals with many years' experience in the industry to always deliver quality workmanship. We handle all kinds of parquet flooring repairs. Regardless of the condition of your floors, we will perform proper diagnosis, discuss with you and deliver the recommended repair solutions.
There are various forms of parquet flooring damage that we can help you with including;
Broken or chipped blocks
Loose blocks with gaps
Fading blocks or planks
Decaying blocks
Blocks can be broken or chipped whenever super heavy loads are placed on them directly. Dropping very sharp objects on parquet floors can also break or chip the blocks. Whenever blocks or planks of parquet flooring are broken, they will easily start to loosen up; creating gaps that could also impact other problems. Besides, poor installation can also lead to lose blocks with ridges and gaps.
Some types of parquet flooring  can begin to fade if exposed to a lot of moisture. While parquet flooring can effectively withstand moisture if the blocks are installed right, damage can easily give way to moisture and cause decay on the blocks and planks. If your parquet flooring is experiencing the above problems or any other, our company has the expertise and experience to provide lasting solutions.
Reliable Parquet Floor Repair
At Flooring Singapore, we are believe it is the right of every client that we serve to know what caused the problems experienced on their floors and the outcomes of the repair procedures to be conducted beforehand. As a result of this, we always start all our parquet floor repair activities with a diagnosis of all the affected areas. After the inspection, we will discuss with you the particular areas and extent of damage as well as the ideal repair approaches.
Depending on the condition of your parquet floor, your budget and expectations, there are various repair services that we can perform. The main parquet repair services that we provide include;
Replacing damaged parquet planks and blocks
Filing and reglueing
Color repair
Fine and rough parquet sanding
Refinishing
While there are some parquet floor repairs that you may want to try and perform on your own, it is not advisable to do that if you are not sure of the correct approaches. Different problems require unique techniques to repair, which if you do not know could easily impact more trouble. Even if the problem seems too trivial, simply get in touch with us. Our experts will be sent to your location on short notice to effectively diagnose and fix the problems.
Get the Best Quotes for Professional Parquet Floor Repair Singapore
Before you go ahead to hire parquet floor repair Singapore, talk to us for the best quotes.
HDB Registered Contractor
License Number: HB-09-5474D