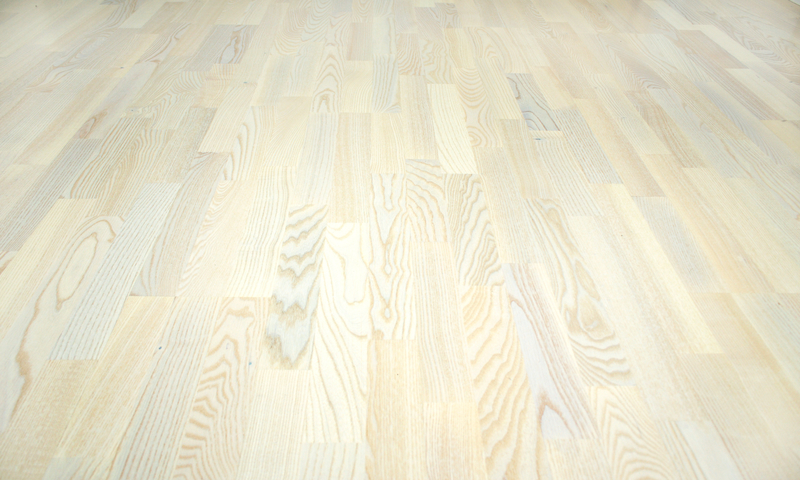 In case you are among those who do not like a lot of extravagance in interior decor, the light parquet flooring is an incredible selection. Compared to colored parquet flooring that have a brighter effect, light parquet flooring are offered in softer palettes that can be easily paired with different themes and accessories in interior décor. Despite their subtle effect, light parquet flooring exhibit unique designs that inspire timeless beauty in every space.
Owing to their softer and cool hues, light parquet flooring is always a great pick for rooms with space limitations. Having light colors on the floors can make the rooms look bigger and spacious. This makes light parquet flooring a suitable option for those seeking to create beautiful designs in smaller spaces. While light colors are usually associated with a classic traditional feel, light parquet flooring looks stunning in all settings.
Light parquet flooring is one of the most versatile flooring alternatives that you can install in just any space both at home and in the office. With this type of parquet flooring, you have unlimited options on how to design every space in your residence or business establishment.
More About Light Parquet Flooring
Better resilience
Light parquet flooring is a highly durable flooring solution that will keep your spaces looking elegant and comfortable for many years to come. The flooring is made of planks and chops of premium wood varieties, tightly packed together. As a result of this, the flooring is hardly damaged by constant foot traffic or even heavy loads from furniture and equipment. Besides, the surfaces of the flooring are enhanced with a protective wear layer.
The role of the wear layer is to shield the surfaces from scratching, staining and dents. Even if the flooring experiences spills, the liquids can hardly penetrate the surface. Light parquet flooring is also accorded safe treatments with quality finishes to keep away insects that usually cause damage to wood. Due to the detailed construction and safe treatments, light parquet flooring can always last for up to 20 years and more.
Numerous designs to choose from
The versatility of light parquet flooring is mainly because of the diverse design options offered. Unlike most types of flooring with design limitations, light parquet flooring is available in a wider selection of patterns, lighter shades and textures. Depending on the design that you need to achieve on your space, light parquet flooring is offered in herringbone, squares, checkered patterns, chevron, brick, and basket styles among others.
Apart from the patterns, light parquet flooring also comes in diverse selections of softer hues including, white, cream or light wood. On the other hand, you can also choose light parquet flooring in terms of finishes. You can either opt for oil or lacquer wood finishes, all of which will still look stunning on your space. Light parquet flooring also comes in choices of oak wood, hardwood, mahogany and other grains.
Considering the variety of wood designs, finishes and grains offered in light parquet flooring, there is no doubt you will easily get the most suitable ones for every space in your home, office or commercial space.
Easy cleaning
Another reason why you should consider obtaining light parquet flooring is because of the ease of cleaning and maintaining them. With this flooring option, you will never be bothered with strenuous and expensive floor cleaning techniques and products. Sweeping and dusting are the key cleaning techniques. To preserve the smooth finishes, you will only need to occasionally wipe the floors with a damp cloth.
Cleaning light parquet flooring does not require procedures like, sanding, which also makes them quite cost effective in terms of maintenance.
Simple installation
Installing light parquet flooring is also very simple. Each piece of the flooring is enhanced with groove-like features that make it easier to simply fit them together during installation. Since the flooring also comes with clear instructions for installation, you can easily perform the installation without necessarily hiring a professional to do the job. This could also help you save some money on the side.
Get Free Quotes for Quality Light Parquet Flooring Singapore
Simply talk to Flooring Singapore to get the best quotes for quality and affordable light parquet flooring Singapore.
HDB Registered Contractor
License Number: HB-09-5474D