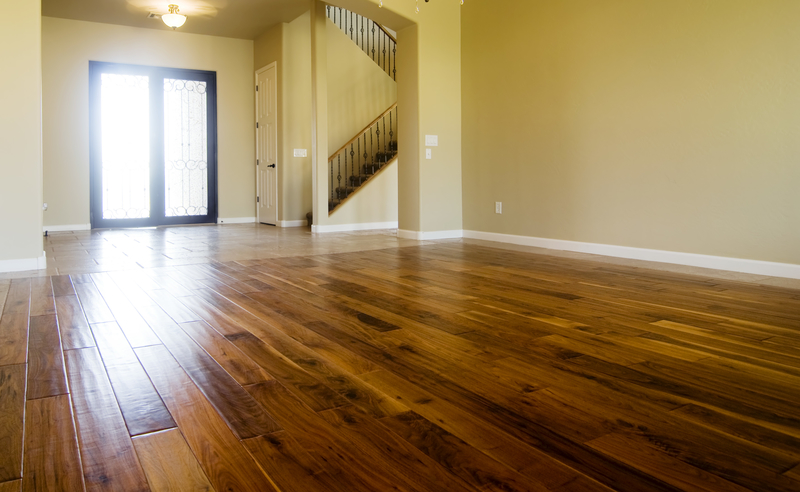 Although resilient flooring is an engineered product, it offers numerous benefits that most conventional flooring alternatives cannot match. Also known as vinyl, resilient flooring is not only highly durable but, crafted in a wide range of designs and styles too. Coupled with the unlimited dimensions offered, resilient flooring is undoubtedly a great investment worth considering for your home, office as well as commercial spaces.
Resilient flooring is made from vinyl and related components. These synthetic materials are carefully engineered to create various kinds of flooring. Resilient flooring materials can be obtained in planks, sheets or tiles. Regardless of the particular type that you choose, all are enhanced with a luxurious touch that will no doubt elevate the feel and looks of every space. Unlike most flooring materials, resilient flooring works great both indoors and outdoors.
Generally, most people prefer resilient flooring in areas prone to moisture like, bathrooms, patios, decks and kitchens. However, the applications of vinyl flooring go beyond just these areas. In fact, resilient flooring can still provide outstanding practical and aesthetic benefits in living rooms, bedrooms, hallways and business spaces.
Main Characteristics of Resilient Flooring
Numerous style and design options
One of the greatest benefits of resilient vinyl flooring is their availability in wide range of styles, colors and dimensions. With this flooring material, there is no limitation to your imaginations when it comes to the design of your spaces. In fact, this is one area resilient flooring beats high end options like, hardwoods. Vinyl flooring is crafted in imitations of natural stones, ceramics and several other materials.
The manufacturers of resilient flooring today combine different patterns and colors to generate extravagant and mild styles that seamlessly blend in with diverse themes and settings. For instance, if you are planning to install resilient flooring in your patio, you can select patterns and colors that complement that particular section of the home. Besides, you can still combine unique sizes and patterns to create custom designs for every space.
Durability
Just like its name, resilient flooring is a highly durable flooring material that stands up quite well to various elements of wear and tear. There are many reasons that make resilient flooring long lasting. Considering it is resistant to moisture, it is hardly experiences the impacts of mold and mildew, insects and fungi that are among the most popular agents of flooring damage in kitchens, decks, patios, bathrooms and laundry rooms.
Resilient flooring also has better dimensional stability that enables the floors to properly withstand dents and other defects resulting from repetitive foot traffic. Besides, the surfaces of the resilient flooring are fitted with a wear layer that effectively withstands staining and scratches. Owing to the fact that the flooring is homogenous, scratches can hardly penetrate the surfaces. Vinyl tiles reinforced with fiberglass are more durable.
If installed correctly and properly taken care of, resilient flooring can last for up to more than twenty years.
Low maintenance
Another reason you will really like resilient flooring is the fact that they are very easy to care of. Unlike most conventional flooring materials, vinyl only requires basic cleaning. Routine vacuuming, sweeping and dry mopping is always just enough to maintain the appearance of the floors. Due to their resistance to staining and water, there is usually very little involved in cleaning and maintenance. In case of spills, it is advisable to immediately wipe them off using a wet mop with regular home disinfectants.
Solid and composite resilient flooring without the wear layer require stripping and polishing once in a while to maintain their appeal. Nevertheless, all these are procedures you can easily perform independently.
Better comfort
There are several properties of resilient flooring that make it a more comfortable floor cover. Compared to wood and ceramic flooring, vinyl has a softer appeal that feels more comfortable to walk on even barefoot. In fact, there are certain types of resilient flooring with extra padding, which makes them even more appealing. Besides, resilient flooring can also absorb sound, making your spaces more quiet and peaceful. Even in winter, vinyl usually stays warm and pleasant underfoot.
Get the Best Quotes for Resilient Flooring Singapore
At Flooring Singapore, we provide quality resilient flooring with up to three quotation proposals. Get in touch with us for the best resilient vinyl flooring quotes Singapore.
HDB Registered Contractor
License Number: HB-09-5474D