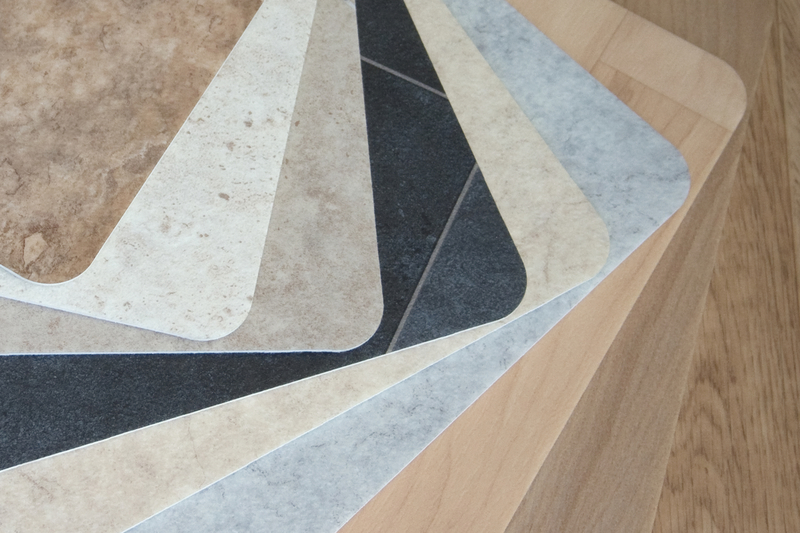 Vinyl sheet flooring has been in the market for many years and, still remains one of the most sought after flooring types for both homes and commercial spaces. Besides its versatility, vinyl sheet flooring is also quite affordable. This only means that regardless of your budget or the kind of style that you desire for your spaces, vinyl sheet is always a real deal. It creates a focal attraction in rooms without being vulnerable to common forms of damage and wear.
Just the way there are several kinds of vinyl flooring options, vinyl sheet flooring also comes in a wide range of designs, styles and colours to choose from. In fact, there is so much that you can achieve with vinyl sheet flooring in terms of the decor and functionality of your living and work spaces. If properly installed and cared for, vinyl sheet flooring can keep your spaces luxurious for many years to come.
By choosing vinyl sheet flooring, you are always guaranteed the best money value because it offers you a wide range of styling options for less. The modern vinyl sheet flooring will give you unlimited potential in ensuring that your home or business has long lasting and beautiful floors. Vinyl sheet flooring looks great in all kinds of spaces including bedrooms, kitchens, bathrooms, living rooms, kids' rooms and offices.
Reasons to love Vinyl Sheet Flooring
Exquisite custom designs
The beauty and soft appeal of vinyl sheet flooring is among the key aspects that give it an edge. The flooring is available in numerous designs, vividly expressed using rich patterns and shades to match every decor. You can either choose to go with a single pattern and colour or blend different pieces to create a specific design for your spaces. Either way, you will still be able to develop the decor that you desire with very little effort.
Waterproof and easy to clean
Vinyl sheet flooring has better moisture resistance capabilities that not only ensures comfort but, also preserves the quality of the flooring. Since the sheets are waterproof, installing them in your home or office will help prevent a series of damages that result from moisture like, mildew and insects. Unlike wood that can easily be impaired by changes in temperatures, vinyl will maintain its shape and form over time in all conditions.
The fact that vinyl is impervious makes it an ideal flooring option for water prone areas like, bathrooms, kitchens and laundry rooms. Vinyl sheet flooring does not easily attract dirt and stains and, can be easily cleaned through occasional sweeping and mopping. The sheets are enhanced with a clear wear film on the surfaces to keep off stains and dirt. This also helps with preventing scratches, hence preserving the appearance and feel of the flooring.
Highly durable
Durability is one of the main elements to always consider when seeking flooring options. Vinyl sheet flooring is made with greater emphasis on resilience and performance. Unlike most flooring options that easily succumb to pressures from high foot traffic, vinyl sheet flooring always works great in all kinds of foot traffic. As a result of this, installing vinyl sheet flooring will also save you from the huge costs of frequent flooring maintenance.
Simple installation and replacement
Installing vinyl sheet flooring is quite simple and, the products also come with clear guidelines for installation. If your project only involves installing the sheets on a small area in the home, you can even do it yourself. Since the flooring comes in separate pieces, you can easily install them onto floors just the way you want, using an adhesive. In fact, you can still even cut the pieces into smaller bits to create custom designs in different spaces.
Even in the event that the sheets are broken or damaged, replacing them is quite easy. Depending on the extent of damage or your specific needs, you can either replace the entire floors or patch the affected areas. While most of these activities are DIY, it is always advisable to engage a flooring professional when planning to install or replace your vinyl sheet flooring. There are some things that you may not easily understand on your own.
Get a Free Quote for Vinyl Sheet Flooring Singapore
To get the best quotes for vinyl sheet flooring Singapore, simply talk to us. We guarantee the ultimate flooring options for both homes and businesses in Singapore.
HDB Registered Contractor
License Number: HB-09-5474D