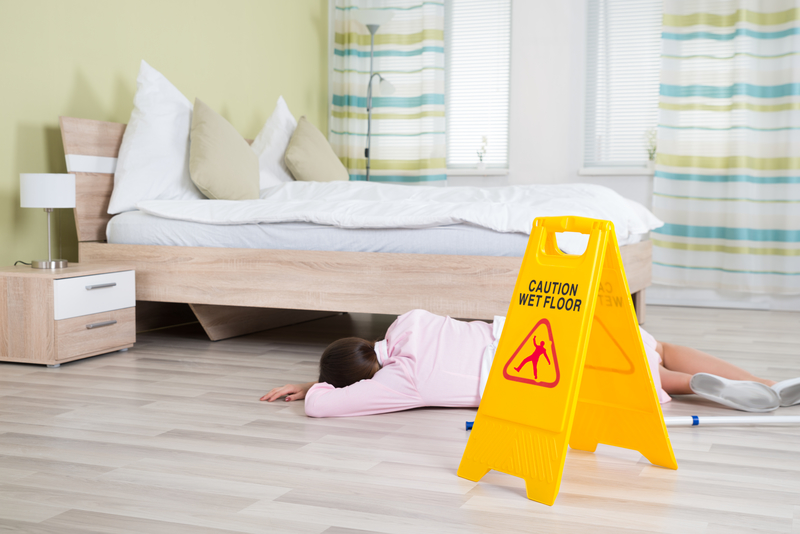 Heavy duty areas that usually experience extensive foot traffic and other intensive activities require a specific type of flooring. While common flooring options can still work on such areas, they are susceptible to various sorts of abuse that not only impacts risks to the structural stability but, also the safety of people therein. As the name suggests, safety flooring is made with special features to protect the floors and people from common accidents.
Today, there are various materials used in making safety flooring including, re-engineered wood, natural stones, rubber tiles, and hardwoods among others. Besides, safety flooring also comes in diverse style and design options. As a result of these simple variations, it is always important that you know how to choose the best safety flooring for your home, office or business spaces.
Essentials of Safety Flooring
Resilience and dimensional stability
Whether you intend to use safety flooring in a residential or commercial space, it is always advisable to go for options that guarantee outstanding resilience. While safety flooring is made from different kinds of materials, not all can be durable enough to withstand damage over time. Resilience is not just about choosing a tough material but, one that can effectively retain its form and appearance in varying conditions.
Rubber tiles is one of the best safety flooring because it can properly preserve its strength, shape and looks under intensive pressure from all kinds of foot traffic as well as heavy loads. Choosing a resilient material for safety flooring will not only ensure the longevity of your floors but, also save you lots of money that would have ended up being spent on repairs and replacements.
Shock absorbency
In areas with high foot traffic, movements and loads like gyms and playgrounds, you need flooring options with the ability to absorb shock and impact. Such flooring options have better traction that significantly reduces the risks of slip and fall accidents. Besides, they should also have proper cushioning to ensure that even if people stand or move on them repeatedly, they do not experience fatigue or sores.
Safety flooring made of rubber is usually the best shock absorber, thereby limiting the chances of injuries or damage to sub floors. While most of the materials for safety flooring are durable, some are crafted with certain finishes that may become slippery if exposed to moisture. Thus, you should always be keen to select slip resistant safety flooring. While rubber is naturally anti-slip, there are also other materials enhanced with anti-slip coating.
Soft surfaces
Safety flooring should also have soft and uneven surfaces. If the surfaces of the floors are rough with anomalies, there will be greater chances of slip and fall injuries among other accidents. Besides, such flooring can also cause serious damage to the sub-floors. The soft surfaces of safety flooring are great for ensuring better comfort.
Cleaning and maintenance
Cleaning and maintenance is an essential element that you must always look into when choosing safety flooring. To make your life easier, it is always important to select a type of flooring that is easier to clean and maintain. Safety flooring made of rubber is one of those you should consider because it requires very little maintenance. With only a wet mop, you will be able to effectively clean rubber floors and keep them looking great over time.
In terms of cleaning and maintenance, you should also consider a material that has better stain and moisture resistance properties. Safety flooring alternatives like rubber gym flooring is resistant to stains, moisture and build-up of germs, making them quite easier to clean.
Aesthetics
While many people usually assume this bit when selecting safety floors, it is also an important aspect that you should give some thought. Similar to other types of flooring, safety flooring can also serve aesthetic purposes, enabling you to create a design that complements your spaces. Since safety flooring is offered in numerous styles, colors and sizes, you can also choose them according to the ambience of your spaces or the particular design that you intend to express therein.
Request Free Quotes for Safety Flooring Singapore
At Flooring Singapore, we partner with trusted flooring companies to always deliver top notch quality safety flooring solutions with the best quotes. Talk to us now for the best safety flooring quotes Singapore.
HDB Registered Contractor
License Number: HB-09-5474D