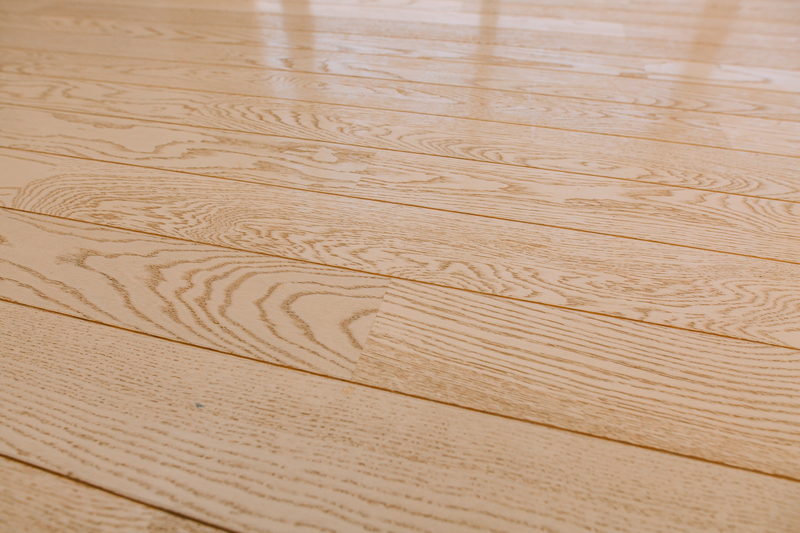 Choosing the best flooring option for a new floor or one under renovation can be quite overwhelming. But, if you need something that is long lasting, affordable and still provides an amazing twist of style to your decor then, white laminate flooring can be a great option. Unlike other extravagant colours, white has a unique sense of balance that enables white laminate flooring to work great in different settings.
While some have considered white laminate flooring as only ideal for spaces with a modern accent, this type of flooring has proven it can be quite versatile. Owing to the fact that white is never too bright or darker; the flooring can be used in different spaces and still look stunning. As a result of this, you will get to achieve the desired look and feel across your spaces without having to dismantle the other accessories in your interior decor.
If you have been closely following the trends in interior decor, you must have realized that white floors are making a comeback. And, white laminate flooring is one of the most cost effective alternatives that can help you exhibit this in your home and commercial space.
White Laminate Flooring Properties
Water resistant and durable
Durability is always an integral aspect to consider when seeking flooring options. White laminate flooring is perfectly fabricated to provide better endurance to several impacts of wear and tear. This is the ideal flooring alternative that works great in low, medium and high traffic areas. Due to the resilience of laminate, installing this type of flooring in your home or business will ensure you are never bothered with frequent repairs and maintenance.
White laminate flooring is also resistant to moisture, which ensures the floors are never damaged by elements like, mold and mildew or insects. Due to its better water resistance capabilities, white laminate flooring always deliver the best performance in spaces prone to spills like, kitchens, utility rooms and bathrooms. Provided the installation is done right, you will be able to enjoy the practical and aesthetic benefits of white laminate flooring for years.
Stylish
White laminate flooring has a distinctive sleek appeal that seamlessly elevates the looks and feel of every space. The colour white is associated with purity and elegance, which will not only make your spaces to look bigger but, also provide a more welcoming and relaxed feel. White works well with diverse themes, effortlessly reserving its charm while also allowing the furniture and other interior decor accessories to stand apart.
White laminate flooring also comes in numerous optional styles and tones that you can choose from depending on the kind of effect that you wish to portray on your spaces. You can either opt for sparkling white, grey, powdered white or other unique shades. Despite the diverse styles, patterns and shades of white laminate flooring, it always inspires an unrivalled sense of elegance and comfort in both living and work spaces.
Thanks to technology, you can now get white laminate flooring in clear cut designs that perfectly emulate solid wood, stones, tiles and other materials. Whether you are looking to define a traditional, modern, rustic or casual theme in your space, white laminate flooring is always an incredible pick.
Easy to clean and maintain
Most people usually shy away from installing white floors in their homes and business spaces mainly because they think maintaining the bright finish of white is hard. Unlike most flooring alternatives, white laminate flooring is very easy to clean and maintain. Simple dusting and wiping with a wet cloth is always just enough to keep the floors looking great over time. Due to the protective wear layer on this flooring material, stains are never a problem.
Simple to install
The simplicity of white laminate flooring installation is also another reason you should consider getting them. Unlike conventional types of flooring, installing white laminate flooring does not require adhesives or nails. Instead, they have click and lock features for fitting each piece to another during installation. This also makes the flooring quite safe for all kinds of living and work spaces.
Get Free Quotes for Quality White Laminate Flooring Singapore
At Flooring Singapore, we are the experts in laminate flooring that you should always engage when seeking white laminate flooring Singapore. Talk to us today for the best quotes.
HDB Registered Contractor
License Number: HB-09-5474D