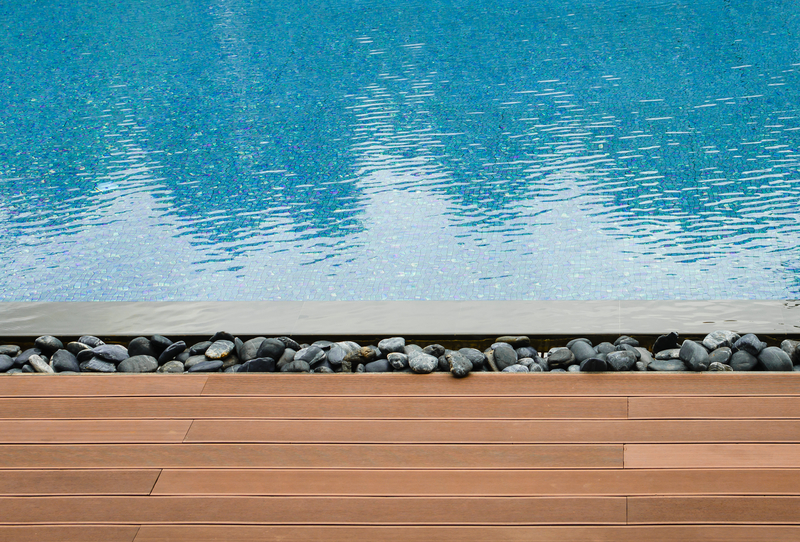 Waterproof laminate flooring is one of the next generation flooring alternatives in the market today. Besides the obvious outstanding water resistance property of waterproof laminate flooring, it is also highly resilient and enhanced with gorgeous looks that impact a lasting touch of luxury in every space. Waterproof laminate flooring is a truly versatile type of flooring recommended for both living and work spaces.
Whether you are remodelling your spaces or constructing a new property, waterproof laminate flooring is always a great choice. By installing this type of flooring, you will be able to effortlessly create the desired touch of style and comfort across your spaces without feeling a pinch in the pocket. In fact, waterproof laminate flooring is offered in numerous styles and dimensions that you can always choose from depending on your needs and expectations.
Waterproof laminate flooring offers both practical and aesthetic benefits that you will always experience regardless of where they are installed. This flooring option works great in all living and work spaces including, kitchens, bathrooms, living rooms, offices, commercial stores, walkways, laundry rooms among others.
Why Waterproof Laminate Flooring is an Incredible Choice for Homes and Businesses
Better resilience
The production of waterproof laminate flooring mainly emphasizes on longevity. To achieve this, several layers of tough recyclable materials are put together to create a long lasting flooring. Despite the relatively narrow form of the flooring materials, they are strongly packed to withstand common wear caused by repetitive foot traffic and weight of furniture. Besides, waterproof laminate flooring also has a top clear-wear layer.
The work of the overlay on the surface of the flooring is to protect it from the impacts of scratches, indentions and stains. This type of flooring is crafted with special features to effectively withstand the penetration of moisture over time, making it a great option for areas prone to spills like, kitchens, bathrooms and utility spaces. Coupled with its durable construction, your floors will never be subjected to damage by insects, mold or mildew.
Exquisite looks
While most people love waterproof laminate flooring mainly because of its resilience, a good number are also overwhelmed by its beauty. The flooring is available in a huge selection of styles, shades and textures. Although the material is laminate, the flooring is crafted with diverse patterns, details and finishes that replicate almost similar looks to real hardwood, stones, ceramics and other luxurious flooring products.
Easy Maintenance
If you are among those who are constantly bothered with high floor maintenance costs then, waterproof laminate flooring is yours for the taking. This flooring option does not require any special care procedures like waxing or polishing. Instead, you can simply preserve its appearance through basic sweeping, vacuuming and wiping using a damp cloth. Since laminate does not attract stains, cleaning and maintenance is always a DIY task.
Simple installation
Unlike most of its counterparts that require tedious and complex installation procedures, setting up waterproof laminate flooring is always very easy. Even to an average homeowner, installing waterproof laminate flooring is something you can easily perform without necessarily hiring a professional. The flooring come in smaller pieces, each with click and lock features that make them easy to fit together.
Waterproof laminate flooring can be installed on virtually any floor without the need for strenuous preparations. The flooring can be easily erected on top of existing as well as new concrete, vinyl and even hardwood floors.  Even if the flooring is damaged after installation, the affected parts can be easily removed and replaced without interfering with the rest of the floor. However, it is always advisable to consult an expert when installing laminate flooring.
Cost effective flooring option
Considering the excellent water resistance properties, resilience, elegance, easy installation and lower maintenance of waterproof laminate flooring, some may expect the price to be very high. However, such is not what you will get with this type of flooring. Despite the fact that waterproof laminate flooring can emulate hardwood, stones and other lucrative materials, it is always very affordable both in terms of the initial costs, installation and maintenance.
Get the Best Waterproof Laminate Flooring Quotes Singapore
At Flooring Singapore, we are the trusted partner in laminate flooring that you should engage when seeking waterproof laminate flooring Singapore. Talk to us today for the best waterproof laminate flooring quotations.
HDB Registered Contractor
License Number: HB-09-5474D