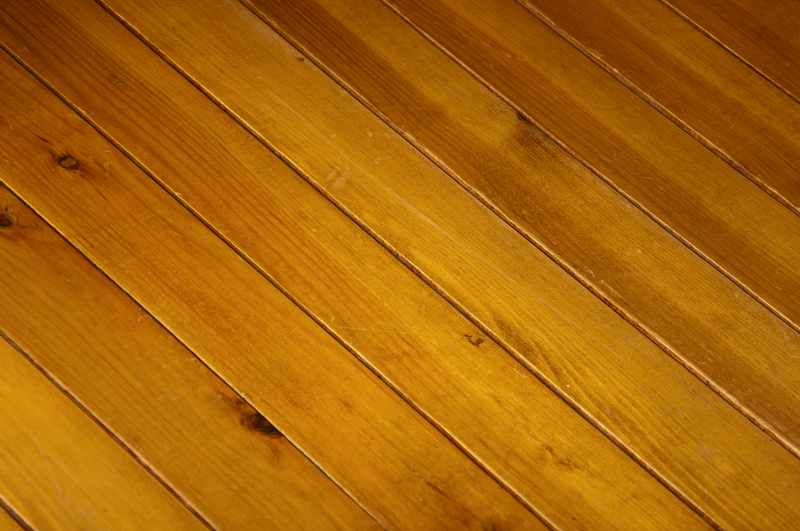 Many have described parquet flooring as a vibrant and eye catching type of flooring with authentic looks. Parquet is derived from a French word 'parchet' whose origins can be traced back to the XVII century. During that time, parchet was used in reference to a new type of flooring that replaced the marble floors commonly used in palaces of rich men and royals. Since then, parquet flooring has been considered an expression of luxury and rich tastes.
Parquet flooring is made from strips or blocks of wood, creating unique patterns. There are various kinds of wood used in the construction and manufacture of parquet flooring. The most common wood varieties include oak, walnut, cherry, maple, mahogany among others. Exotic hardwoods are also sometimes used to manufacture high end parquet flooring. However, each piece of the materials is crafted with a distinctive design.
Depending on your needs and style, parquet flooring also comes in choices of engineered and solid.  Engineered parquet flooring is manufactured from layers of wood with a hardwood wear layer while the solid type is made from solid pieces of timber. Nevertheless, all still provide the aesthetic and practical benefits of parquet flooring. Compared to other ordinary wood flooring options, parquet flooring has a wider form and decorative appeal.
At Flooring Singapore, we work in partnership  with leading suppliers of parquet flooring to make sure that you are always able to get the best quality parquet flooring for your home and commercial space. We provide a wider selection of parquet flooring from where you can easily get the most suitable alternatives that perfectly suit your personal tastes, budget and needs.
Our Main Parquet Flooring Solutions
If you enjoy pomp and color in your interior décor then, colored parquet flooring is the most suitable option to go for. This type of parquet flooring is crafted with a twist of extravagance that allows you to maximize the looks and feel of your space by incorporating colors that complement the various accents in the interior décor. Colored parquet flooring has a dramatic effect that inspires fun and luxury in every space.
Just like the name, light parquet flooring is offered in softer palates that can easily get along with different themes. The flooring is usually available in white, cream and other lighter tones. One of the greatest benefits of light parquet flooring is that they can be used in almost every décor without interfering with the other accents therein. With this flooring option, you have endless possibilities on how to design your interior spaces.
Teak parquet flooring is considered a one of a kind. This is mainly because of its better resilience, water resistance properties and timeless looks. Teak has an exotic taste that makes it one of the most elegant flooring materials that have graced palatial homes over the years. Its caramel and chocolate hues provide a distinctive touch of style that easily elevates the appearance of just any room.
Instead of the expensive traditional wood floors, timber parquet flooring offers you the same unique shiny finishes at almost less than half the price. Besides its exquisite appearance, timber parquet flooring is made to last and more breathable than its conventional counterparts. Through installing timber parquet flooring, you will be able to acquire beautiful floors sure to last for years with the least care.
Manufactured from 100% premium wood, this is the perfect replacement for solid wood floors. Wood parquet flooring is not only durable but, also comes in a wide range of design options to choose from including, strip, herringbone, mosaics, squares among others. This flooring offers all the looks and feel of natural wood while also allowing you to decorate your living and work spaces the way you want.
Regardless of the particular type of parquet flooring that you install in your home or business, wear and damage are inevitable. To help you preserve the beauty and extend the lifespan of your floors, we provide professional parquet flooring repair services too. Whether you have parquet flooring that needs, varnish, sanding, replacement or any other repair procedures, our company has the experts to always deliver satisfactory workmanship.
Order the Best Quality Parquet Flooring Singapore
At Flooring Singapore, we work with trusted suppliers of parquet flooring products to make it easier for home owners and businesses across Singapore to acquire the ultimate parquet flooring solutions. Whether you need colored parquet flooring, teak parquet flooring, timber parquet flooring, light parquet flooring, wooden parquet flooring or parquet flooring repair, we guarantee the best quality products and professional services.
By relying on us, you will never have to go through all the hassles of running up and down in search of parquet flooring Singapore. We can always assist you in choosing the best parquet flooring options for all your spaces and budget at your own convenience.
Get the Best Quotes for Parquet Flooring Singapore
Now that you already know the varieties of parquet flooring to consider for your residential or commercial spaces, the best move would be to acquire a quotation. One of the main benefits of obtaining quotes for parquet flooring is to enable you know exactly what will be required on your part whenever you opt to buy and install it on your space.
While all suppliers will say they can provide a quote for parquet flooring Singapore, you only need the best quotations that can effectively represent your needs. At Flooring Singapore, we usually provide three quotations for parquet flooring so you can always choose what perfectly complements your expectations and budget.
As soon as you send us a request with details of the type of parquet flooring options that you would prefer, we will review the information and prepare three unique quotations. Even if you may not be sure of the right parquet flooring alternatives, we can still offer professional advice so you are able to make informed decisions. Talk to us for the best parquet flooring quotes Singapore.
HDB Registered Contractor
License Number: HB-09-5474D