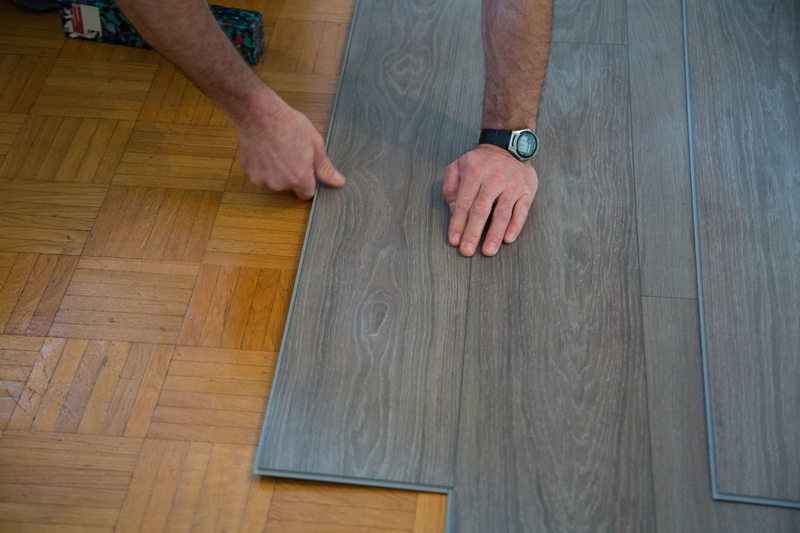 Vinyl click flooring is always a great way to decorate living and work spaces. Vinyl click flooring is quite easy to work with and has a distinctive twist of style and comfort that seamlessly stuns both in residential and commercial spaces. Besides the unique aesthetic qualities of vinyl click flooring, it also contributes highly functional and long lasting floors.
Vinyl click flooring continues to grace quite a number of homes and business spaces across Singapore today. In fact, it is now one of the most sought after vinyl flooring alternatives in the market. This flooring option is not only durable but, also very cost effective. However, these do not mean you should simply rush into buying and installing vinyl click flooring into your home, office or commercial space.
While there are several varieties of vinyl click flooring available in the market, they are intuitively crafted with greater emphasis on resilience, unique decor, safety and easy installation.
Some of the Main Reasons Why You Should Consider Installing Vinyl Click Flooring
Long lasting and light weight
Vinyl click flooring is made from layers of PVC bound together to a durable and soft finish. Due to the multiple layers contained in every individual vinyl tile and sheet, the flooring is strong enough to effectively withstand the effects of heavy foot traffic. Despite the layers, vinyl click flooring sheets and tiles are quite light in weight, ensuring easy handling.
Since vinyl is resistant to moisture, the flooring is never subjected to issues like, mildew, mold and insects. This enables vinyl click flooring to maintain its appearance and strength over a longer period of time with very little maintenance. Owing to its durable construction, vinyl click flooring always works great in low, medium and high traffic areas.
Robust designs
Vinyl click flooring has a unique sense of elegance that makes it an ideal decorative accent for both residential and commercial spaces. This is mainly because the flooring is offered in diverse designs with varying colours, patterns and styles. Regardless of where you install them in your home or office, vinyl click flooring always ignites a spark of luxury and comfort.
Although the designs vary from one sheet or tile to another, all are refined to a cosy appeal that will stand apart in every space. Considering the robust designs of vinyl click flooring, you can always get the most suitable match for every space. Whether installed in bedrooms, living rooms, kids' rooms, walk ways, kitchens or bathrooms, vinyl click flooring always looks and feels amazing.
Vinyl click flooring also comes in different sizes, ideal for a wide range of applications in living and work spaces.
Simple installation
Thanks to advanced vinyl manufacturing technologies, vinyl click flooring is enhanced with the right features to ensure that you can easily install them without a lot of struggle. As the name suggests, the flooring has distinctive key and lock-like features that enables them to seamlessly click and match together, creating a strong and stable floor. These features ensure you can always create a unique floor pattern for every section of the home.
Unlike most vinyl flooring options, vinyl click flooring can be easily installed on subfloors and even existing floor tiles. If you are renovating just a small area in your home or business, vinyl click flooring comes with detailed instructions that you can even perform independently. But, it is always advisable to get the help of a vinyl click flooring expert to ensure the installation is done to standard.
Safe and comfortable
Although a lot has been said about vinyl flooring, vinyl click flooring is manufactured from recyclable and renewable materials. Besides, the production process also focuses on lesser energy consumption and emissions. The result is an eco-friendly and safe floor sure to last many years to come. The multiple vinyl layers in vinyl click flooring enables it to effectively reduce the transmission of sound outside the rooms where they are installed, ensuring added comfort.
Vinyl click flooring is also very easy to clean and maintain. Occasional sweeping and wet mopping with standard cleaning products is enough to preserve their shine.
Get a Free Quote for Vinyl Click Flooring Singapore
Simply talk to us to get a no-obligation quotation for the best quality vinyl click flooring Singapore.
HDB Registered Contractor
License Number: HB-09-5474D