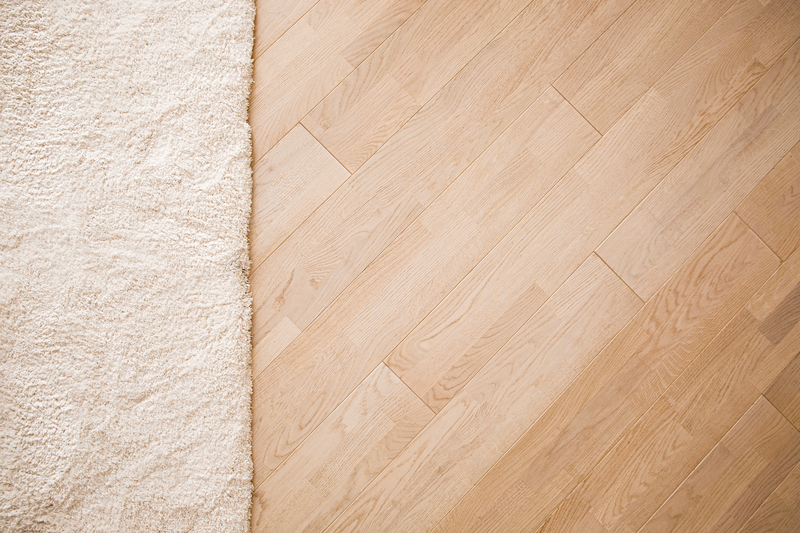 If you are looking for a unique and cost effective option to give your floors a twist of solid wood then, laminate wood flooring is the most ideal choice. One of the greatest advantages of laminate wood flooring is that it offers a transitional look that works great in every decor. This means that even if you opt to change the decor and setting of your home in future, you will not have to worry about remodelling the floors too.
Unlike most flooring alternatives that are limited to specific applications, laminate wood flooring offers you innumerable options for decorating and adding value to your living and work spaces. Besides, this type of flooring comes in varieties that you can always select based on the kind of impression that you intend to create on your spaces. Laminate wood flooring is recommended for both residential and commercial applications.
More About this Innovative Flooring Option
Durable and easy to maintain
Unlike natural wood that is usually vulnerable to dents and scratches, laminate wood flooring offers better resilience. One of the reasons for this is because; laminate flooring is made with several layers of laminate that can effectively withstand various forms of common tear and wear. Besides, laminate wood floors have a wear layer to make sure that the surfaces are well protected against the impacts of scratches and indentions.
The wear layer is also quite effective in making sure that the flooring does not accumulate stains. Even if it encounters staining, cleaning laminate wood flooring is very easy. With just a little maintenance, you will be able to enjoy the beauty of laminate wood flooring in your home for many years to come.
Cleaning and maintaining laminate floor is very easy and does not require any special treatments. Basic sweeping and mopping is just enough to keep the floors looking great. Unlike solid hardwood floors that require frequent sanding, polishing and waxing, laminate wood floors are low maintenance. In case the flooring is stained, a wet mop and laminate cleaners can easily wipe off all the stains, leaving a smooth and glossy finish.
Better moisture resistance
Laminate wood flooring is always a great option for areas that are prone to water because of its better moisture resistance capabilities. Provided the flooring is properly installed; they can effectively withstand the penetration of moisture into your living and work spaces. As a result of this, installing laminate wood flooring can also add a touch of warmth to your spaces, ensuring improved comfort.
Available in numerous designs and dimensions
Whenever you are buying laminate wood flooring, you will also have the options of choosing unique patterns, shades and sizes. This is one of the aspects that make laminate wood flooring quite versatile. The flooring is offered in a wide range of exquisite patterns and hues that emulate natural wood, stones and other luxurious flooring materials. As a result, you can always get the perfect design that specifically matches the decor of your spaces.
You can also choose laminate wood flooring based on dimensions or sizes. The flooring is offered in square, rectangular and other irregular dimensions for specific applications. To create a unique setting, you can either opt for similar designs and shapes or different pieces. Laminate flooring is engineered with consistent quality and appearance. Whether installed in the home, office or business spaces, laminate wood flooring always stands out.
Simple to install
The simplicity of installing laminate wood floors is another reason they grace many homes and businesses today. Unlike the conventional laminate floors that required glue and adhesives to piece together, modern laminate wood floors are engineered with unique fold/ lock or click/ lock features that ensures the pieces can seamlessly fit just like puzzle blocks.  In fact, the installation process is hugely DIY.
While installing laminate wood flooring is easy, performing the procedure could still be overwhelming if you do not know the right techniques. To avoid making any mistakes, simply hire professional laminate wood flooring installation services.
Get a Free Quotation for Laminate Wood Flooring Singapore
To easily get the best quotations for laminate wood flooring in Singapore, get in touch with Flooring Singapore. We work in partnership with trusted flooring suppliers to always provide top notch quality and affordable laminate wood flooring solutions.
HDB Registered Contractor
License Number: HB-09-5474D