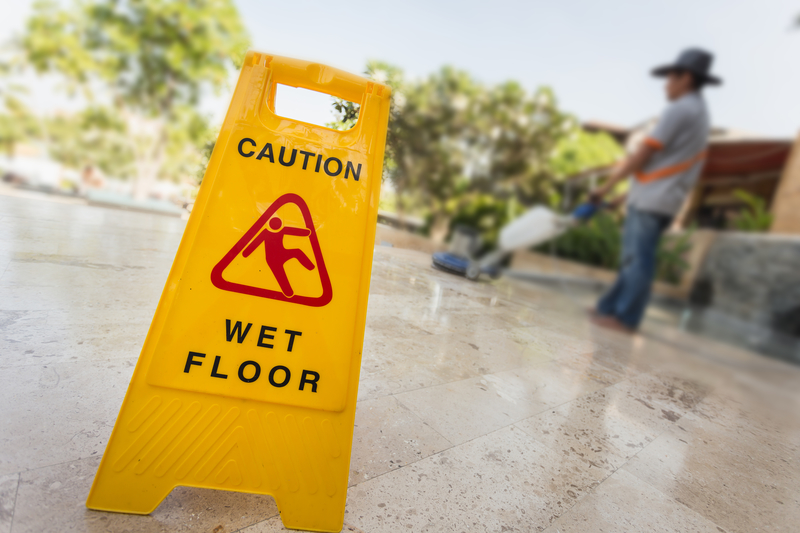 Marble is an iconic floor covering that contributes outstanding aesthetic and practical benefits. Recommended for both living and work spaces, marble flooring is crafted out of stones. Besides their impeccable resilience, marble floors are also quite exquisite, offered in numerous style, color and size options that give every space where they are installed a unique sense of beauty and luxury.
Similar to other flooring alternatives carved from stones, marble is also cleaned through sweeping, vacuuming and mopping. While routine cleaning will effectively eliminate dirt, loose stains and allergens, they cannot effectively preserve the shine and resilience of the marble flooring. Besides cleaning, occasional polishing is also recommended to properly revive the luster of marble floors and extend their lifespan.
Despite the fact that marble floors are quite durable, they can easily succumb to scratches and several impacts of damage. Proper marble floor polishing is the best option for making sure that accorded better protection against these elements. With the right marble polishing products and techniques, you can easily unleash a spark even on old and faded floors, making them look new again.
Techniques for Marble Floor Polishing
While there are various methods and products for polishing marble flooring, they usually vary from one type of marble to another. In fact, there are specific procedures and products for polishing natural and cultured marble that should always be kept in mind when planning to undertake the exercise. However, the first step should be to properly clean the surfaces using mild products without any acidic contents.
Common cleaning solutions like lime juice and vinegar are not recommended for marble since they contain acids that can cause damage to the floors. To wipe off stains from the surfaces, a solution of baking soda and warm water is usually the best. However, most manufacturers will include information about the correct cleaning products and methods in the packaging, which you can easily refer to.
After cleaning, the surfaces should be thoroughly rinsed and left to dry before polishing. Marble has very smooth surfaces that can easily be scratched. Thus, it is important to always use a soft microfiber cloth to properly wipe off any remaining stains and marks on the surfaces. The recommended drying period should be about five hours. Depending on whether you have natural or cultured marble, you should now be ready to apply the polish.
Due to the high sensitivity of marble, it is always advisable to avoid abrasive polishing products. A mixture of baking soda and water is one of the best for marble polishing. Using a clean and soft chamois or microfiber, thin layers of the polish should be gently applied in circular manner across the entire floors.
Polishing cultured marble floors
Unlike natural marble floors, polishing cultured marble is much easier and quicker. This is mainly because they have protective coatings that resist scratches and stains. Nevertheless, they still require proper attention. Generally, the surfaces of cultured marble floors should also be properly prepared for polishing using mild cleaners. The same polish for natural marble can be used on cultured marble but, there are also various conventional products.
Polishing of cultured marble flooring can be performed using a hand buffer or soft microfiber cloth based on the particular product being applied. After polishing, the floor should be left to dry for some time. The next stage should be buffing the surfaces to bring out a glossy appearance. Buffing should be conducted using the appropriate buffing machine for marble floors. In case the shine is revived with a single application of the polish, you may want to repeat the procedure.
Post Marble Floor Polishing Treatments
After polishing marble floors, it is also recommended to apply a sealer to protect the surfaces from further staining and other elements of wear and tear. Basically, there are various types of sealers for marble to choose from. Instead of taking the risks, it is always important to consult with flooring specialist or check the labels for instructions on the recommended sealer for your natural or cultured marble.
Get the Best Marble Floor Polishing Quotes in Singapore
Flooring Singapore is the right place to always acquire quotations for marble floor polishing in Singapore. Simply contact us to get the best marble floor polishing quotes Singapore.
HDB Registered Contractor
License Number: HB-09-5474D