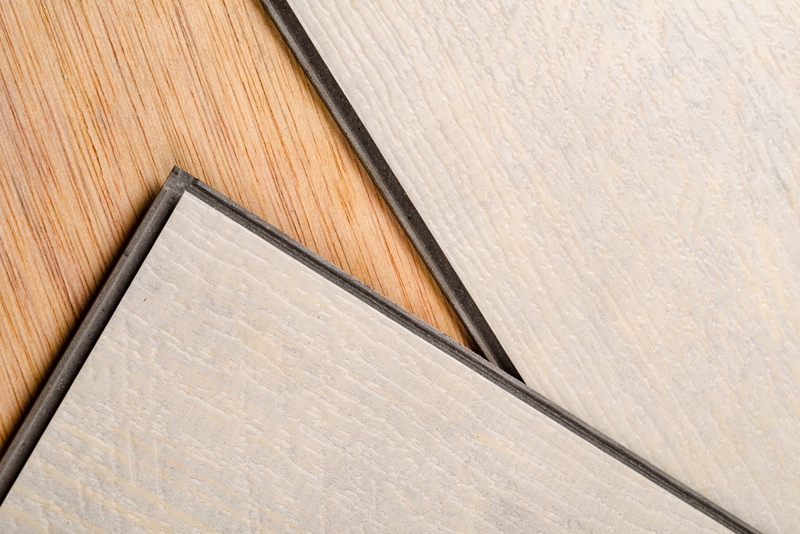 Flooring options is among the main aspects that should always be given proper thought when building a new home or refurbishing an existing one. Indeed, there are many flooring alternatives in the market today that you can select for your living and work spaces. However, the type of flooring that you choose will always have a greater impact on not only the appeal of the spaces but, overall integrity of the building.
Vinyl flooring is now one of the most sought after flooring alternatives for both residential and commercial spaces. This is mainly because of its enhanced resilience, versatility, unique sense of comfort, easy cleaning and low maintenance. With vinyl flooring, you always have endless opportunities on how to improve the aesthetics and functionality of your floors. It works great in spaces with low, medium and high foot traffic.
While there are many vinyl flooring suppliers in Singapore, you should never rush into buying the products from just any company. All vinyl flooring will often tell you they can offer the best deals on quality vinyl flooring but, that is not true. In fact, many suppliers are only in the industry to make profits and, do not really care about the kind of experience that you will have with the products after purchase and installation.
The Best Vinyl Flooring Supplier in Singapore
The only way to making sure that you always get the best value for money in vinyl flooring is through an established and trusted vinyl flooring supplier. Flooring Singapore is the ideal vinyl flooring supplier that you can always trust to supply quality vinyl flooring for your home, office and business spaces. Unlike others, we are always keen on making sure that you have the most fulfilling experience with vinyl flooring.
Our company works directly with leading suppliers of vinyl flooring products and services in Singapore to always make sure that all your needs are met at your own convenience. Our relationship is a professional one, founded on trust and accountability. We understand the varying customer needs when it comes to vinyl flooring and, offer a wide range of options from where you will easily get the right pieces for your spaces and budget.
We offer diverse types of vinyl flooring, recommended for both home and commercial installations. Some of the varieties that we provide include;
While each of these types of vinyl flooring has unique characteristics and features, all are skilfully engineered to provide long lasting, luxurious and stylish floors. Besides, vinyl flooring also comes in a huge selection of styles, patterns, colours, textures and sizes. This means there is always no doubt you will easily get the best pieces of vinyl flooring for every space in your home, office and business.
Considering the variety of vinyl flooring options that we provide, we understand choosing the most suitable pieces can sometimes be challenging. However, you have no reason to worry about that since our professionals can always offer the best assistance. Depending on your expectations, spaces and budget, we can always help you in choosing the best types, styles, patterns, colours and textures of vinyl flooring.
By relying on Flooring Singapore for all your vinyl flooring supplies, you are also assured of unrivalled reliability. The comprehensive network of major vinyl flooring companies that we have enables us to always deliver the required products at the convenience of every client. In fact, you do not even have to drive around looking for a vinyl flooring supplier. Instead, simply get in touch with us online and, we will see to it that all your needs are met.
Choosing our company to supply vinyl flooring for your home or business will always save you a lot of time and money while also making sure you get the best quality products. Before making any delivery, we always thoroughly inspect all the products to make sure that each piece meets the highest quality standards.
Get the Best Quotes for Vinyl Flooring Singapore
Now that you know the right vinyl flooring supplier to engage when seeking the products in Singapore, the next step should be to request a quotation. At Flooring Singapore, we issue up to three free quotation proposals from where you can easily get the perfect match for your needs and budget. Get in touch with us for the best vinyl flooring quotes.
HDB Registered Contractor
License Number: HB-09-5474D