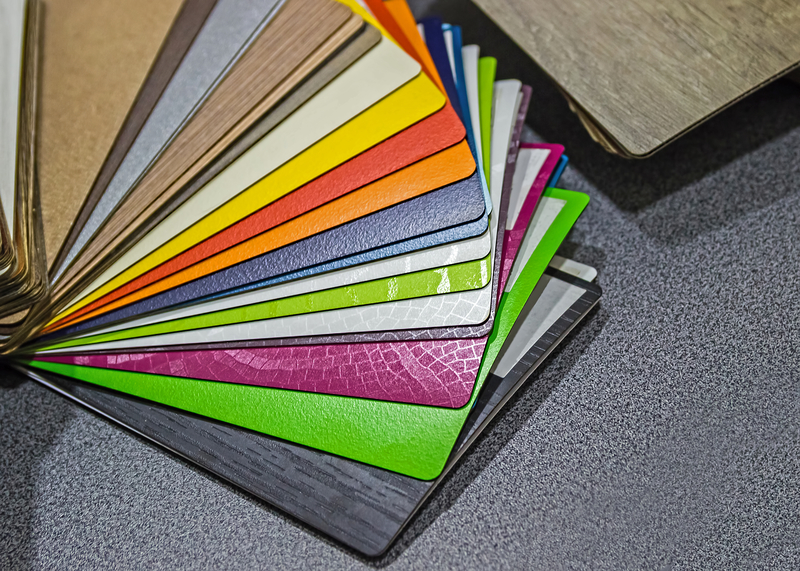 While most people usually just buy flooring materials without giving it proper thought, it is a risk that you should never take. In today's flooring market that is flooded with all kinds of products, the selection of an ideal flooring material is very important. Without taking time to understand the properties of various flooring materials, you can easily end up buying and installing something that will not work for you as expected.
There are various types of flooring materials in the market with diverse qualities that you must known in advance so as to make an informed decision. Although manufacturers and marketers will always brag about how their flooring materials are the best, it is important that you are also enlightened of a few popular types. This will enable you easily determine the most suitable flooring materials for your spaces, lifestyle and budget.
Whether you are undertaking a new construction project or remodeling existing floors in your home, office or business space, there are a few recommended flooring materials that you should consider. Before you go ahead to buy any of them, take a couple of minutes to find out what sets each of them apart.
The Most Popular Materials for Residential and Commercial Projects Flooring
Although many people usually confuse linoleum with vinyl, it is a quite different material. Linoleum is made from natural materials and, has been used in flooring for many centuries. The main ingredients for linoleum flooring include wood or cork powder, linseed oil and grounded stones. The material is accorded a detailed design that ensures greater strength and, unique looks. Besides, linoleum flooring is more cost-effective than most materials.
Linoleum flooring is available in a wide range of styles, colors and dimensions, which make it a highly versatile material. Besides, floors covered using this material are also very easy to clean and low maintenance. Due to its impeccable strength and distinctive beauty, linoleum flooring works great in a wide range of spaces both in residential and commercial settings. It makes an incredible flooring option for both high traffic and moisture prone areas.
Due to the impeccable water resistance of linoleum, it is an excellent choice for dressing up areas like, swimming pools, laundry spaces, decks and others that can be easily damaged by moisture. As if that is not enough, linoleum flooring is quite cheaper than most flooring materials, making it highly efficient.
Also known as engineered flooring, resilient flooring is just as impressive as its name. The flooring is crafted from engineered raw materials including vinyl sheets, planks and tiles that facilitate enhanced longevity and exquisite appearance. Thanks to improved technologies, resilient flooring is available in unlimited design options that will enable you create just the perfect décor for every space in your home, office or business space.
As the name suggests, resilient flooring stands up quite well to heavy foot traffic as well as moisture. The flooring is also made to imitate a wide range of looks that can easily pair up with diverse themes in both living and work spaces. Besides, it has finer surfaces without cracks or embossing, which also ensures very low maintenance. Resilient flooring also has better acoustics to keep your spaces peaceful and more comfortable throughout.
Owing to the greater strength and low maintenance of resilient flooring, installing it on your patio, garden and other outdoor spaces will also help you save quite a lot of money in terms of maintenance and repairs. Resilient flooring can always deliver outstanding performance in various indoor as well as outdoor spaces and facilities.
Outdoor flooring is the perfect choice for those seeking to improve the appearance and functionality of their outdoor spaces. The flooring is recommended for covering the garden, decks, patios, foot paths and other spaces in the outdoor environment. Today, there are many kinds of outdoor flooring that you can select for your home, office and business including, ceramic, wood, natural stones, and cement among others.
While all these materials are great for outdoor flooring, they have unique properties that make them ideal for different kinds of spaces. For instance, ceramic and natural stones flooring are available in varieties with distinctive appearances that you can choose based on the kind of style or design that you need outdoors. Generally, outdoor flooring provides outstanding practical and functional benefits to elevate your outdoor spaces.
Owing to the various types of outdoor flooring, making the best choice mainly requires that you clearly understand the kind of décor that complements your spaces and budget. However, a good supplier can also guide you on the best match for your pocket and spaces.
Get the Best Quality Flooring Materials and Quotes Singapore
Apart from the above flooring materials, there are several others that you can still find in the market. However, it is always advisable that you first consider the ones mentioned above because of their proven value in outdoor environments. There is no doubt each material has unique properties but, all are trusted for their longevity, unlimited design options, lower maintenance and eco-friendliness.
At Flooring Singapore, we partner with leading suppliers of flooring materials in Singapore. As a result, we are always very keen on the provision of only the best quality flooring materials for both residential and commercial projects. Our company has a team of flooring experts to guide you through the process of choosing flooring materials, making sure that you perfectly understand the properties and applications of every material beforehand.
Regardless of the type of flooring material that you need, we will make sure that you are able to get it at your convenience. Before it is delivered, we will send you up to three quotations for every flooring material. From the three quotes, you will only need to choose one that suits your expectations and budget. The quotes are prepared in consultation with clients so you end up with not only the best but, tailor made flooring material quote.
Without wasting any more time, get in touch with us now to request the best quotes for your preferred flooring material Singapore.
HDB Registered Contractor
License Number: HB-09-5474D