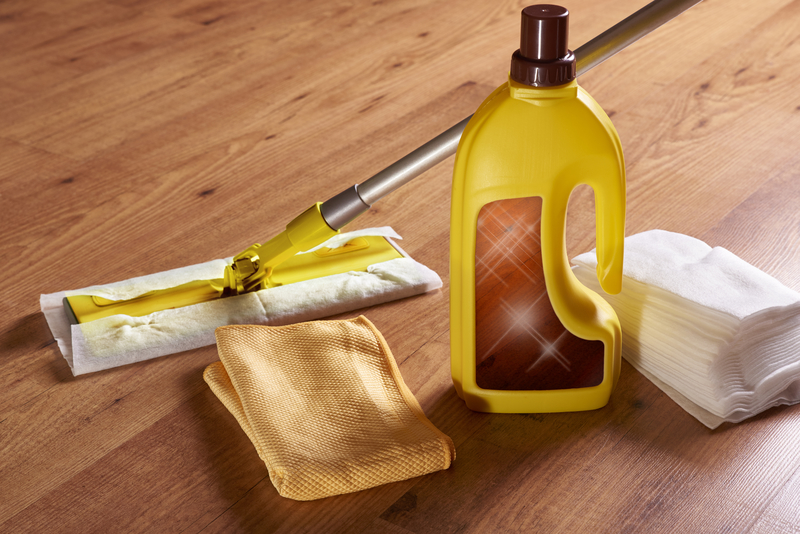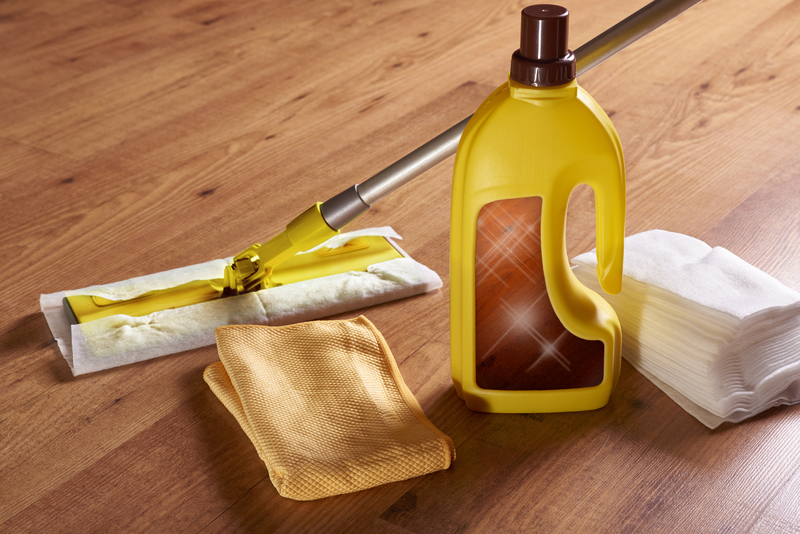 The floors of your home, office or business establishment have greater impacts on the overall look and feel of the spaces. While there are some types of flooring that can last for even a lifetime, there is always no guarantee that you will also have a similar experience with the one that you have. In fact, the longevity of every flooring option mainly depends on the level of care and maintenance that it is accorded over time.
While maintenance is a recommended procedure for all types of flooring, the methods and products used usually vary from one to another. Without proper knowledge and administration of the right maintenance approaches for your flooring, there are higher chances the floors will not be able to withstand damage for long. The result is quick wear and tear, impacting huge repair costs and substantial harm to the value of the property.
Floor maintenance should always be a priority regardless of the type or material of the flooring in your residential or commercial spaces. Besides just enabling you to preserve the appearance of the floors, proper maintenance will also significantly enhance their lifespan as well as the overall credibility of the property.
Recommended Floor Maintenance Procedures
Granite is mainly carved from natural stones, which are quite exquisite and resistant to scratches, heat and moisture. However, these qualities can begin to fade away after some time, putting the floors at risk of serious damage. Proper granite floor polishing is the best way to preserving the floors in pristine condition over time. Even if the floors are ageing, polishing can easily revive their shine, making them look new again.
Marble is also engineered from stones and, generates highly resilient floors that effectively stand up to foot traffic and heavy weights. Besides, the marble also has incredible aesthetics that can keep your spaces beautiful and luxurious. To ensure that all these qualities are preserved over a longer period of time, marble floor polish is a critical maintenance procedure that should be occasionally performed.
Terrazzo is one of the most versatile flooring alternatives that come in innumerable shades, styles and dimensions. While, the surfaces are enhanced with protective wear layers that cushion them against damage from moisture, scratches and stains, terrazzo floor polishing is usually recommended to preserve their shine. Besides, proper polishing can also significantly extend the lifespan of your terrazzo floors.
Despite the fact it is crafted from stones, marble requires unique cleaning approaches. Besides polishing, marble floor cleaning is also an important activity aimed at maintaining their looks and overall profile. However, marble is a porous material that can be easily damaged by harsh cleaning chemicals. This means, using the correct cleaning products is always critical in the maintenance of marble floors.
There are several varieties of vinyl flooring that serve different applications in homes, offices and commercial spaces. Regardless of whether you have sheet or tile vinyl, they both require similar maintenance procedures. And, vinyl floor polishing is the best approach to making sure that they reserve their resilience, aesthetics and feel. The frequency of applying the polish mainly depends on the prevailing conditions in the environments where they are installed as well as how they are used.
Parquet flooring is crafted from pieces of wood, which are offered in options of engineered or solid. Despite their impeccable practical and aesthetic benefits, routine cleaning is not usually enough to protect them from the impacts of damage and ageing. Parquet floor sanding is the main procedure for their effective maintenance.
Parquet floor varnish is also a recommended maintenance procedure for preserving the appearance of the floors. Besides, the application of varnish onto the surfaces also helps with strengthening their ability to withstand scratches, stains and other common elements of damage. Parquet floor varnish will also unleash a soft and smooth feel underfoot, thereby enhancing their aesthetics and comfort.
Matt tiles are considered a great floor covering for bathrooms. While they are also quite beautiful and resilient, matt flooring can quickly succumb to wear and tear if not closely monitored and taken care of. The best way to preserving the value of the ones that you have is through proper matt floor varnish.
Timber floors are no doubt very exquisite, giving every space where they are used a transitional appeal. Although timber floors are usually protected with wear layers and finishes to withstand defects from foot traffic, moisture, stains and scratches, timber floor varnish should also be applied to effectively preserve these characteristics.
Today, quite a number of flooring types come with water-based finishes that shield the surfaces from common forms of wear like, staining, scratches and moisture penetration. However, the finishes slowly fade off with time, which could expose the floors to serious damage if not re-applied. If your floors have these finishes, water based floor varnish is the best option to keeping them looking good and in good shape over time.
Request the Best Floor Maintenance Quotations Singapore
Considering there are various approaches to floor maintenance, you may not easily know how to give the floors in your home, office or business the best treatments. Even though most of the above procedures might seem simple to some DIY enthusiasts, performing them if you are not sure of the correct maintenance techniques and products for your flooring type and material is usually not recommended.
Administering inappropriate maintenance procedures could not only impact serious damage but, also leave you with significant losses in terms of repairs. The best approach is to simply engage a floor maintenance professional to first assess the floors then, deliver the right treatments. At Flooring Singapore, we partner with leading floor maintenance companies to enable businesses and home owners get the best services at their convenience.
Simply contact us to get the best floor maintenance quotes Singapore. We provide up to three quotation proposals from where you will easily select the perfect match for your floors and budget.
HDB Registered Contractor
License Number: HB-09-5474D