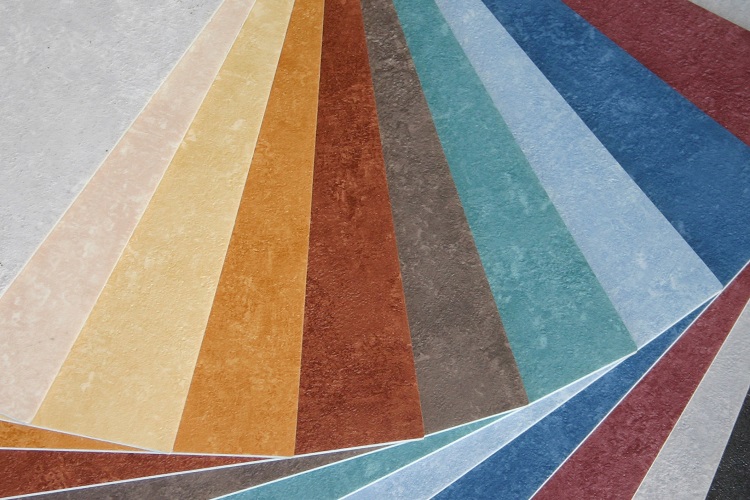 Vinyl flooring is one of the most preferred flooring options by many home owners and businesses today. Although a lot has been said about vinyl flooring, there are specific qualities of this flooring alternative that have made it a force to reckon with in the industry. Before going ahead to install vinyl flooring, it is important that you know a few things about it and, the various options offered in the market.
Vinyl flooring has been in the market for quite a long time now. This type of flooring is made from a synthetic compound called vinyl, hence the name. The flooring is fabricated in the form of sheets, tiles and other dimensions. Vinyl flooring is considered a great flooring alternative mainly because of its low cost and versatility.
Although sheet and tile vinyl have unique properties, both possess the qualities of vinyl. Sheet and tile vinyl are water resistant and easy to install. Tile vinyl on the other hand; provides the natural feel and look of ceramic tiles, which make them quite exquisite. Due to their water resistant properties, vinyl is mainly ideal for bathrooms, kitchens and other areas that are prone to spillage.
Unlike conventional vinyl, modern vinyl flooring is further enhanced with different designs and colours. As a result of this, vinyl flooring also works great in living rooms and other common areas in homes and businesses. Owing to its affordability, unique appearance, water resistance and low maintenance, vinyl flooring is always an ideal flooring option for both residential and commercial spaces.
Vinyl Flooring Options
At Flooring Singapore, we believe that every space is unique and, should also be treated so when it comes to flooring. Therefore, we provide a wide range of vinyl flooring options for you to choose from depending on your needs, budget and expectations. The main vinyl flooring options that we offer include;
Outdoor vinyl flooring is the best way to give your outdoor space a smooth and inviting touch. The material comes in varieties of sheets and tiles to choose from. Some of its key merits include easy cleaning and maintenance and, stylish appeal. Outdoor vinyl flooring is available in diverse styles to bring out the desired outdoor feel in your space.
Vinyl plank flooring is becoming a popular flooring option for many today. Made of PVC, the planks are available in numerous sizes, patterns and colours as well as features to complement different spaces. Besides, vinyl plank flooring works both indoors and outdoors.
If you are looking for a vinyl flooring option that will leave your floors looking great without punching a hole in the pocket, vinyl wood flooring is an ideal alternative to go for. Although the material is PVC, it replicates the natural feel of wood that you will truly fall in love with.
Vinyl click flooring is an easier way to give your spaces an amazing decor. Unlike most vinyl flooring options, vinyl click flooring is very easy to install and, has a distinctive twist of style that can create different effects on spaces where they are used.
Vinyl roll flooring is a highly durable, good looking and easy maintenance vinyl flooring option for both homes and commercial spaces. Vinyl roll flooring is available in varying thickness and colours to suit different spaces and styles. The materials can maintain their striking appearance for quite a long time with very little maintenance.
Looking to make your bathroom more beautiful and functional? Bathroom vinyl flooring is the best option to go for. Bathroom vinyl flooring comes in numerous optional styles, patterns, sizes and colours that complement every bathroom decor. Besides, their outstanding water resistance qualities make them a great pick for bathrooms.
Vinyl hardwood flooring is offered in a wide range of colours, patterns and dimensions to give every space a classic transitional feel. Besides its easy installation, it is also very durable and can effectively withstand damage from everyday foot traffic. With basic cleaning, vinyl hardwood flooring can keep your spaces looking elegant for many years to come.
Vinyl sheet flooring is also another great vinyl flooring alternative that most people are opting for today. While vinyl sheet flooring is considered the most affordable, it is quite durable and can last many years if properly installed. Another reason to like vinyl sheet flooring is because of its versatility.
There is so much that you can achieve with black vinyl flooring in your home or business space. Besides the symbolic twist of black colour, the flooring has an iconic modern feel that goes along quite well with different accents in interior decor. Compared to other colours, black vinyl flooring is also very easy to maintain.
Vinyl kitchen flooring is the right choice for giving your cooking and eating areas an exceptional makeover. The flooring materials are not only resilient but, also water resistant to ensure that your kitchen is safe and clean. Besides, they are available in diverse styles and colours to match the decor of every kitchen.
Vinyl tiles flooring have maintained a top spot in the flooring world for years mainly because of their robustness. Whether you need to dress up your living spaces or work spaces, vinyl tiles flooring is always a great pick. The materials are available in varying hues, patterns, textures and dimensions for all spaces.
To always deliver the best quality vinyl flooring products, we partner with leading flooring companies in Singapore. As a result of this, we are always able to provide the particular vinyl flooring options that our clients need at their convenience. This will no doubt spare you a lot of time and money in the long term.
Get a Free Quote for Vinyl Flooring Singapore
Regardless of the particular vinyl flooring option that you may need, our company is the most reliable partner to always get in touch with. Simply submit a no-obligation quote and, we will get back to you with the best vinyl flooring solutions for your specific needs and budget.
HDB Registered Contractor
License Number: HB-09-5474D