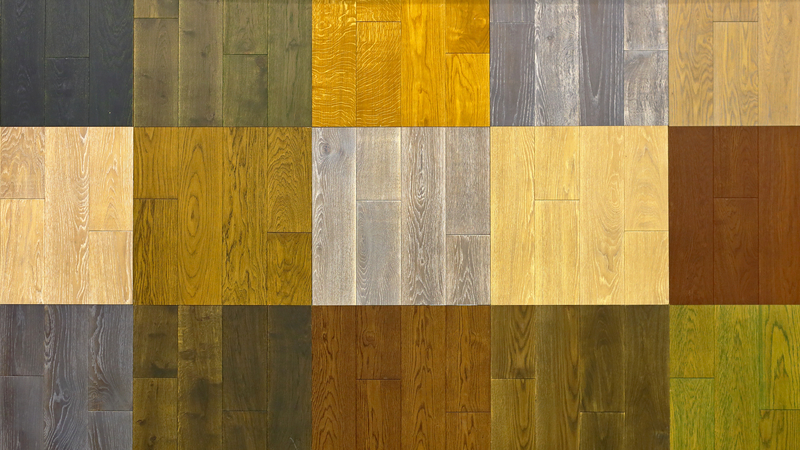 When it comes to designing an interior space, the selection of colors is one of the most overwhelming tasks to many people. But, have you ever imagined how this could be easier if you had something that can highlight all the colors that you need without incorporating a lot of accents and accessories in the décor. Colored parquet flooring is the most ideal choice for those looking to express a rich twist of extravagance on their spaces without a hassle.
One of the benefits of colored parquet flooring is that it can incorporate a wide range of color variations, enabling you to fully maximize the decor of your living and work spaces. With this type of parquet flooring, you will never have to include various colorful accessories in the interior décor to brighten up the rooms. Due to the numerous color selections offered, you can simply create floors that perfectly contrast the rest of the décor.
When looking for a long lasting flooring option that will inspire a dramatic effect on your spaces then, colored parquet flooring is all yours for the taking. This type of parquet flooring is quite versatile and always creates a bold statement that is hard to ignore. Thus, it is recommended for all kinds of residential and commercial spaces including, kitchens, living rooms, offices, kids' rooms, bathrooms, hallways among others.
Unique Features of Colored Parquet Flooring
Striking appearance
Just like its name, colored parquet flooring has a vibrant appeal that always stands apart regardless of where it is installed. The flooring is offered in diverse hues that can be easily paired with different themes and accents to match every space. You can opt for those with multiple colors, single colors or a subtle mix of similar palettes for your space.
Besides the extravagant looks of colored parquet flooring, they are also crafted with different patterns and styles to choose from. The designs of the flooring are enhanced with exquisite patterns like Herringbone, chevron, basket, brick style among others. These patterns work great in all settings.
With colored parquet flooring, you will also have a variety of finishes to choose from including, lacquer and oil. Depending on your personal tastes and lifestyle, you can always get the best colored parquet flooring that suits every space in your home, office or commercial space.
Durable
The durability of colored parquet flooring is another reason you will instantly fall in love with them. Since the flooring is constructed and manufactured from wooden materials, it is able to properly withstand various forms of wear and tear like, frequent foot traffic, loads of furniture and equipment as well as insects.
Colored parquet flooring is made with a tough core board and tightly packed wood grains, creating a strong and stable platform sure to last many years. The top surface of the flooring is enhanced with a resilient wear layer that protects it from the impacts of scratches, staining and other imperfections over time.
Safe and easy to Maintain
Unlike most standard flooring options made from harsh industrial chemicals and substances, colored parquet flooring is manufactured from recyclable pieces of wood without any environmental or health impacts. Besides, colored parquet flooring does not trap allergens, hence always a safer option for all living and work spaces.
Colored parquet flooring requires very little maintenance. To keep the floors clean and tidy throughout, you will only need to perform routine sweeping and mopping. In cases of stains, wiping the off with a damp cloth will easily bring back the shine. Besides, parquet flooring does not attract odors, thereby keeping your spaces healthy and comfortable.
Quick installation
Compared to other flooring alternatives that require complex installation procedures, setting up colored parquet flooring is a simple task that every DIY enthusiast can perform. The flooring is designed with clicking systems that enables different pieces to easily fit together without nails or adhesives. However, there are some varieties like the herringbone design that may require the use of glue during installation.
Get the Best Quotes for Colored Parquet Flooring Singapore
Flooring Singapore is the right place to always turn to for the best colored parquet flooring quotes Singapore. Simply talk to us for a free colored parquet flooring quote.
HDB Registered Contractor
License Number: HB-09-5474D