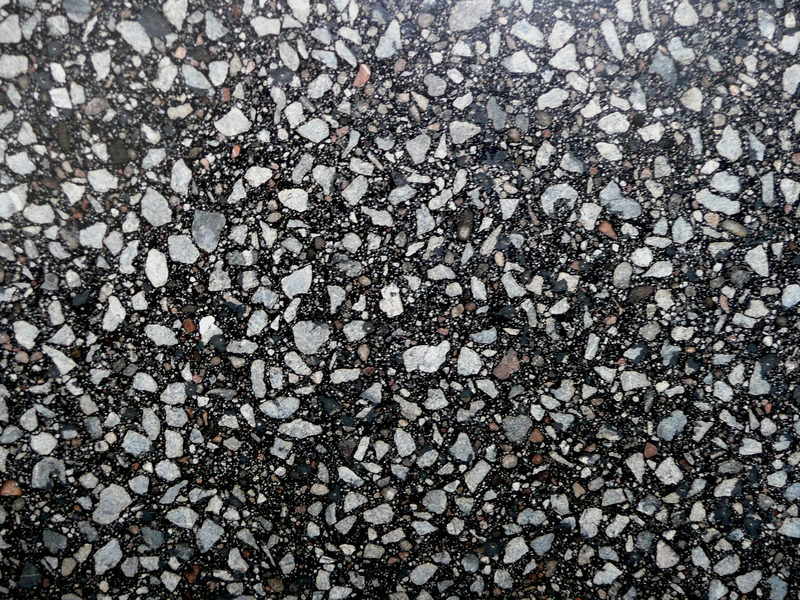 Terrazzo flooring has been around for hundreds of years and, this could only be attributed to something unique about them. Over the years, terrazzo has continued to provide highly durable and beautiful flooring solutions for both residential and commercial establishments around the world. Besides its detailed construction, terrazzo flooring is also quite versatile, offering you a wide range of options on how to bring out a spectacular look on your spaces.
With roots tracing back to the ancient Venetian artists, terrazzo flooring is considered a luxurious flooring alternative that unleashes a rich twist of style and beauty in every space. In fact, this is the perfect flooring option for those seeking highly functional and intricate floors in their living and work spaces. Besides its impeccable durability and beauty, terrazzo flooring is also more cost effective than most flooring options in the market.
At Flooring Singapore, we provide the best quality terrazzo flooring in numerous styles, shades, dimensions and finishes that you can select from to enhance the looks and feel of your home, office or business spaces.
Terrazzo Flooring Unique Qualities
Durable construction
Terrazzo is manufactured with greater emphasis on creating long lasting flooring sure to effectively withstand frequent traffic and other common forms of wear and tear. Terrazzo is made from a combination of various pieces of marble, glass, granite, quarts and other exquisite materials, resulting into highly durable flooring. As a result of this, terrazzo flooring always delivers outstanding performance in areas with all kinds of foot traffic.
By installing terrazzo flooring, you will never be subjected to frequent floor repairs or maintenance. This will not only give peace of mind but, also save you quite a lot of money in the long term.
Safe for indoor and outdoor spaces
The flexibility in the application of terrazzo flooring is also another reason why many people trust it. Unlike most conventional flooring alternatives that can only be used in indoor spaces, terrazzo flooring works great in both indoor and outdoor spaces. Whether installed in living rooms, dining areas, bedrooms, hallways or patios, terrazzo flooring always looks amazing. Due to its durable construction, terrazzo flooring never succumbs to changes in weather like wooden floors.
If you intend to use terrazzo indoors, it is advisable to choose chips in smaller dimensions that create smooth surfaces. For outdoor spaces, it is recommended that you go for large-sized chips, suitable for creating rugged surfaces. Regardless of where terrazzo flooring is installed, it hardly loses its charm over time. This ensures that your spaces stay beautiful and in pristine condition.
Numerous styles to choose from
With terrazzo flooring, you can also choose specific styles that truly complement the ambience of your spaces. Terrazzo is crafted with distinctive patterns that seamlessly blend in with diverse themes and settings in living spaces, offices and commercial spaces. These patterns are further enhanced with exquisite shades ranging from warm to earthly tones.
In fact, you can even get terrazzo flooring chips with patterns that emulate natural stones and hardwoods. As a result of the myriad styles offered, there is always a guarantee that you will get the best terrazzo flooring that perfectly captures the feel of your spaces as well as your lifestyle. While terrazzo flooring usually comes in standard sizes, there is a wider selection of dimensions that you can also select from based on the orientation of your spaces.
Whether you use terrazzo chips with similar patterns, shades and dimensions or unique pieces, there is always a guarantee of long lasting floors with a luxurious appeal. Owing to the numerous styles of terrazzo flooring, there is always no limit to the kinds of designs that you can achieve on your spaces.
Easy maintenance
When choosing flooring alternatives, cleaning and maintenance are among the key factors to consider. Considering terrazzo is non-porous, cleaning and maintaining it is quite easy. Routine sweeping and mopping are the main cleaning methods for terrazzo flooring, which you can always perform without any difficulty. The surfaces are protected with a tough layer that resists staining, which also ensures easy cleaning and maintenance.
Get the Best Quotes for Terrazzo Flooring Singapore
Simply contact us to get the best quotes for terrazzo flooring Singapore.
HDB Registered Contractor
License Number: HB-09-5474D