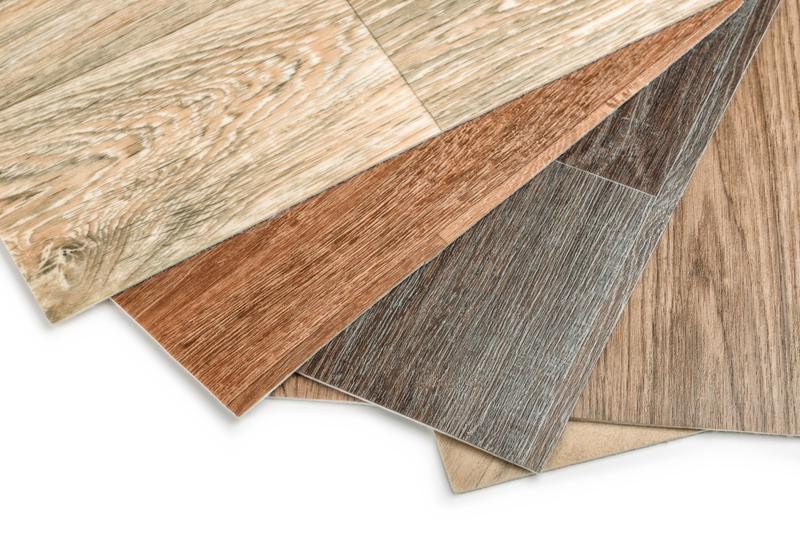 For quite a long time, most people have confused linoleum with vinyl. As a result, quite a number have ended up buying vinyl when they wanted linoleum. To avoid falling into the same traps, it is advisable that you take a few moments to find out why linoleum is different from vinyl. Lino flooring as it is usually called is made from a mix of natural ingredients including, linseed oil, tree resins, cork dust and recycled wood remains.
Linoleum flooring is a biodegradable material with outstanding longevity that can keep your spaces luxurious for many years. Besides the fact that it is a highly durable and 'green' floor covering, linoleum is also available in unlimited styles, colors and dimensions. This ensures that you can always get the most suitable linoleum flooring that matches the looks and feel of every space in your living and work areas.
Whenever you are considering buying linoleum flooring, it is also important to keep in mind that the material is available in choices of planks, tiles and sheets. This has made linoleum flooring one of the most versatile flooring alternatives today for both residential and commercial projects. While it has mainly been used in kitchens and bathrooms, linoleum flooring also works incredible in entryways, living rooms, office spaces and busy business areas.
More About Linoleum Flooring
Strong and long lasting
Judging by the composition of linoleum flooring, there is no doubt about its durability. Generally, most linoleum flooring designs come with a guarantee of 25 years. But, this can be extended to up to 40 years if the floors are properly installed and cared for. Due to their better water resistance, linoleum flooring is hardly subjected to damage resulting from moisture, mildew, fungi and humidity.
This enables the floors where they are installed to maintain their appearance and strength over time. Linoleum has proper dimensional stability that enables the floors to effectively withstand dents and traffic marks. Whether used in low, medium or high traffic spaces, linoleum can last a very long time without showing any signs of wear and tear.
Easy maintenance
This is another reason you will love linoleum flooring. The fact that the material is resistant to moisture ensures that you always have an easier time cleaning. Besides, linoleum is anti-fungal, which keeps away germs from accumulating on the floors. Maintenance mainly involves sweeping and dry or wet mopping, which can even be done only twice a week. For proper hygiene, you can add soap to the cleaning water.
The surfaces of linoleum flooring are lined up with protective layers to resist dirt and stains from penetrating into the material. Even if the floors experience spills, immediate wiping with a damp cloth and soapy water is enough to revive its appearance. Since the linoleum does not have cervices and ridges, they do not accumulate dirt. Cleaning and maintaining linoleum floors is always a snap job.
Unlimited styles, colors and dimensions
Linoleum flooring is the key material that was used in the Titanic to create decorative and functional spaces. Today, linoleum flooring is offered in myriad styles, colors and dimensions, ideal for expressing unique designs in living and work spaces. Depending on the décor of your spaces or the kind of feel that you intend to express, linoleum flooring comes in numerous styles with patterns that mimic different hardwoods, stones and ceramics.
There are linoleum flooring options with vintage, contemporary and transitional looks to choose from. With regards to colors, linoleum flooring is offered in a selection of up to 120 shades from where you can always get the perfect match for every décor. You can either opt for unique patterns and colors or similar designs to give your space the desired custom appeal. The material is also quite easy to cut into diverse sizes and shapes for covering both regular and irregular spaces.
Eco-friendly and affordable
Considering linoleum flooring is made from natural and renewable ingredients, there is always a guarantee than no harsh substances will be released into your environment. One of the greatest benefits of linoleum flooring is its affordability. While it can imitate most luxurious flooring materials, it is quite inexpensive both in terms of initial costs and maintenance.
Get the Best Linoleum Flooring Quotes Singapore
Simply contact Flooring Singapore to get the best linoleum flooring quotes Singapore.
HDB Registered Contractor
License Number: HB-09-5474D