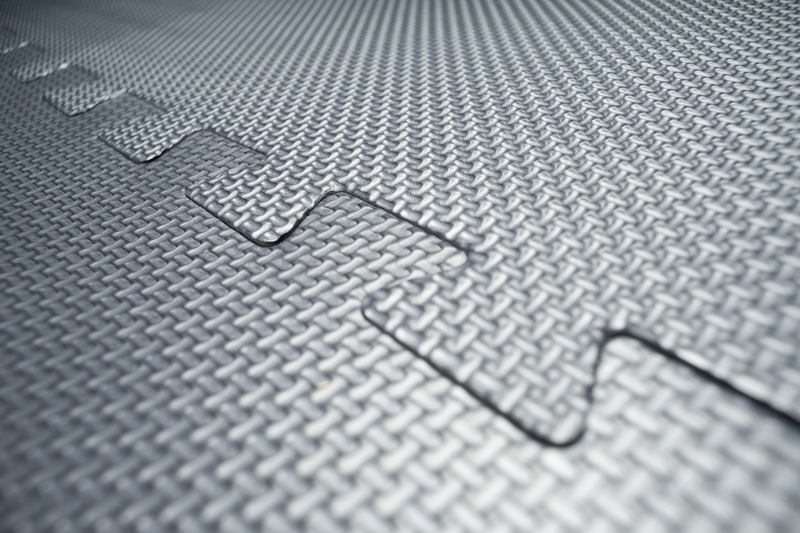 Unlike in the past when athletes trained and competed in rugged venues, the modern sporting scene has gone a step further to provide exquisite and refined grounds. Despite the kind of sporting activity that you are engaged in, the floors usually bear the greatest impacts. Without the best flooring options, it is easier for those engaging in sporting activities to experience injuries and a lot of strain.
Thanks to modern flooring options, people can now enjoy safer and more fulfilling sporting activities. In fact, there are now several sports and safety flooring options that operators of gyms and other sporting facilities can now adopt to enhance greater satisfaction for those engaging in physical activities. These flooring options are recommended for both indoor and outdoor sports facilities.
At Flooring Singapore, we are keen on providing the best quality sports and safety flooring options for both residential and commercial recreational facilities. Our company works in close partnership with various trusted suppliers of sports and safety flooring solutions to enable you get the best fit for your facility at your own convenience.
Our Sports and Safety Flooring Options
Gyms are facilities where people come to engage in various kinds of physical activities or exercises. This requires that the floors are not only durable but, also well refined to prevent cases of accidents. Since the gym is a recreational facility, it is also important that it provides an exquisite environment where people can experience the ideal feel of rejuvenation.
The best way to achieving all these is through installing special gym flooring. There are various types of gym flooring that you can choose from to enhance the functionality and aesthetics of the one that you have. With the best gym flooring, you will also be able to ensure better air quality throughout the facility.
In commercial spaces that are frequented by huge numbers of people on a daily basis, there are usually a number of safety hazards. While these hazards can result from a wide range of elements, slipping is a serious risk that can impact serious injuries. Whenever they occur, there are higher chances people will feel scared of visiting the establishments. As a business, this could impact greater losses.
But, why take all the risks when you can simply install anti-slip flooring.  With this flooring option, you will not only be able to enhance the safety of your spaces but, also bring out a unique sense of beauty and style therein. Anti slip flooring is mainly recommended for commercial spaces that experience heavy traffic like, groceries and shopping malls.
Rubber tiles flooring is one of the most popular types of flooring for fitness, recreational and childcare centers. Unlike most flooring alternatives, rubber tiles can be easily placed on just any type of floor including, hardwood. Besides just ensuring better protection against slips and similar accidents, rubber tiles flooring also helps in reducing the impact of foot traffic on floors.
With rubber tiles, you will also be able to save more on heating bills since they can effectively retain heat over time. If you are looking for an ideal flooring alternative for rooms where kids play, rubber tiles is one of the best to consider. Since the tiles are also offered in numerous designs and colors, installing them can also go a long way in enhancing the beauty of your living and work spaces.
While most people usually prefer to exercise in gyms, you can still undertake the activities conveniently in your home with the right flooring solutions. Thanks to rubber gym tiles, you can easily turn a room in your home or office into a gym. Rubber gym tiles are an ideal flooring option for workout spaces. The tiles are crafted to significantly reduce strain on the knees and ankles when exercising.
Rubber gym tiles have a thicker density and smooth surfaces that provide greater safety and comfort when taking part in different kinds of exercises. Besides, the tiles are also available in diverse designs and colors to give every space where they are used an exceptional touch of style and beauty. This ensures you always get the perfect fit for your spaces.
Generally, most people usually think that rubber tiles can only be used in indoor spaces. However, that is not true because; now there are myriad outdoor rubber tiles for playgrounds and other outdoor fitness and recreational spaces. Besides their resistance to slips and impact, outdoor rubber tiles are also highly resilient to withstand damage from the harsh environmental conditions in outdoor spaces.
Outdoor rubber tiles are the perfect flooring option for residential and commercial playgrounds. The tiles are also stain and UV-resistant, which enables them to maintain their exquisite looks and forms with very little maintenance. Outdoor rubber tiles are available in a wider selection of colors, styles and thickness to choose from. In fact, you can even get outdoor rubber tiles in classic designs to match the ambience of your outdoor spaces.
While all the above types of flooring can guarantee better protection against accidents in recreational and work spaces, they may have varying setbacks. As a result of this, you may want to consider special safety flooring with all the right functional and aesthetic features. Contrary to what some people may tend to think, safety flooring is not only about preventing accidents but also ensuring easy maintenance and better resilience to various forms of damage like, foot traffic, moisture among others.
Request the Best Sports and Safety Flooring Quotes Singapore
Now that you know the various types of sports and safety flooring options available in the market, the next step should be to acquire quotations. At Flooring Singapore, we work with trusted suppliers of sports and safety flooring in Singapore to provide the best solutions at the convenience of every home owner and business.
To enable you get the best quotes for sports and safety flooring for your business or home, we provide up to three quotations from where you can easily choose the most suitable one for your space and budget. Simply talk to us to request the best quotes for sports and safety flooring Singapore.
HDB Registered Contractor
License Number: HB-09-5474D