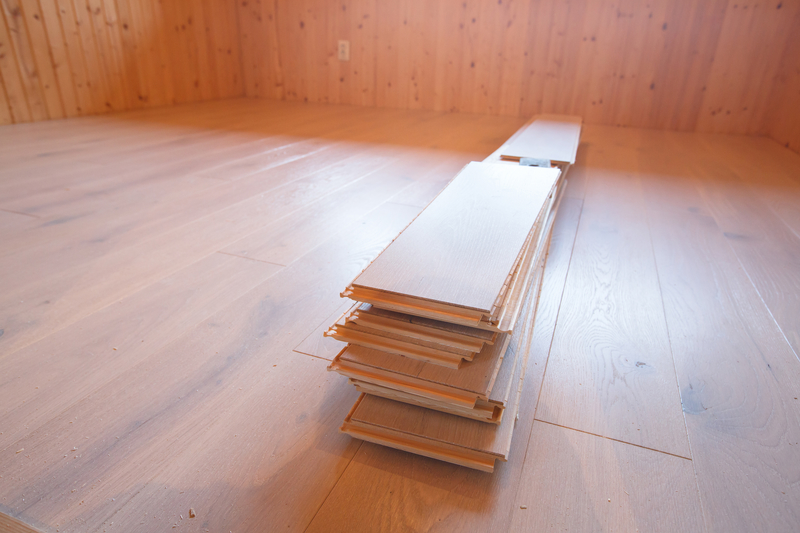 Whether you are building a new home or remodeling the floors of an existing one, solid wood flooring is one of the best alternatives to go for. In fact, solid wood flooring also works great in office and business spaces. Believed to create a sense of permanence, solid wood floors have a transitional appeal that can keep your spaces living and work spaces looking attractive and in pristine condition for ages.
While installing solid wood floors might seem like a huge investment, they have numerous long term benefits that you will truly enjoy.
Main Reasons why Solid Wood is considered a great flooring option by many homeowners and businesses
Strong and durable
Solid wood is one of the most durable materials in the world. As the name suggests, solid wood flooring is manufactured from natural woods that have reached peak maturity. After harvesting, the wood is kiln dried and accorded safe treatments, resulting into very tough and resilient floor covering sure to withstand damage for very many years. Solid wood has very hard surfaces that are not easily scratched or dented.
Even in work spaces with vigorous activities, solid wood floors can always stand up well to damage. As it ages, solid wood floors only improve their quality, which will also enable you to significantly cut down the costs of floor repairs and maintenance over time.
Easy cleaning and maintenance
Whenever you install solid wood floors in your home, office or commercial space, you will never have to worry about any costly maintenance and cleaning solutions. In fact, basic sweeping, vacuuming and dry mopping are the only cleaning requirements for solid wood floors. In most occasions, you will only need to do deep cleaning once a year. What even makes the cleaning and maintenance of solid wood flooring much easier is the fact that they are resistant to stains.
In the event of spills, you simply need to immediately wipe the surfaces. Even if your solid wood floors begin to age, they can be easily refinished to bring back their splendor and, offer further protection. Any damaged parts can be easily replaced without re-installing the entire floor, hence, also quite cost effective.
Variety of appearances
While solid wood always looks iconic as it is, the modern versions are enhanced with distinctive styles, colors and finishes that you can also choose from based on the décor of your spaces or the kind of design that you intend to express therein. Today, you can find solid wood flooring in numerous styles and patterns that mimic natural stones, ceramics and other luxurious materials.
Besides, you can also opt for either pre-finished or unfinished solid wood floors. No matter the kind of appearance that you need, solid wood offers unique varieties to match every space.
Healthy floor covering
Unlike most types of flooring that can impact health risks, solid hard wood is a natural material with no effect on both the environment and humans. Solid wood does not have grout lines, embossing and fibers that can attract and accumulate dirt and allergens. As a result, it is always a great flooring alternative for spaces with allergic sufferers. By installing solid wood floors, you will be able to experience a significant improvement in the indoor air quality, making a healthy choice for both living and work areas.
Easy installation
Solid wood flooring is ideal for both DIY and professional installation. There are several varieties of solid wood flooring with click systems that you can easily put together without the need for hiring professional installation. However, it is always advisable that if not sure about how to install solid wood floor, simply get an expert to avoid mistakes that would end up in losses.
Greater comfort
Besides just the impeccable resilience and beauty of solid wood floors, they are also quite comfortable. If installed properly, solid wood floors will never be subjected to echoes or vibrations. Instead, they line up quite neatly and evenly on the floors. In fact, installing solid wood floors can be a great way to keeping your spaces quiet and peaceful.
Request Free Quotes for Solid Wood Flooring Singapore
Flooring Singapore is the best place to always acquire free solid wood quotes for homes, offices and businesses. Simply talk to us for the best solid wood flooring quotes Singapore.
HDB Registered Contractor
License Number: HB-09-5474D